Do you need to distribute funds to owners? This article will walk you through the process of paying out owners.
Go to the Pay Owners page by:

On the top of the page, select the Quick Actions menu button and then select Pay Owners.
OR
From the left navigation menu, select the Accounting. Then select Money Out

Now select the green Actions button on the right, and click on Pay Owners from the drop down menu
2. On the Pay Owners screen, select which owners you would like to pay at this time by clicking the checkbox to the right of each owner. You can also click the blue buttons above to 'Select All Non-Zero' or 'Unselect All'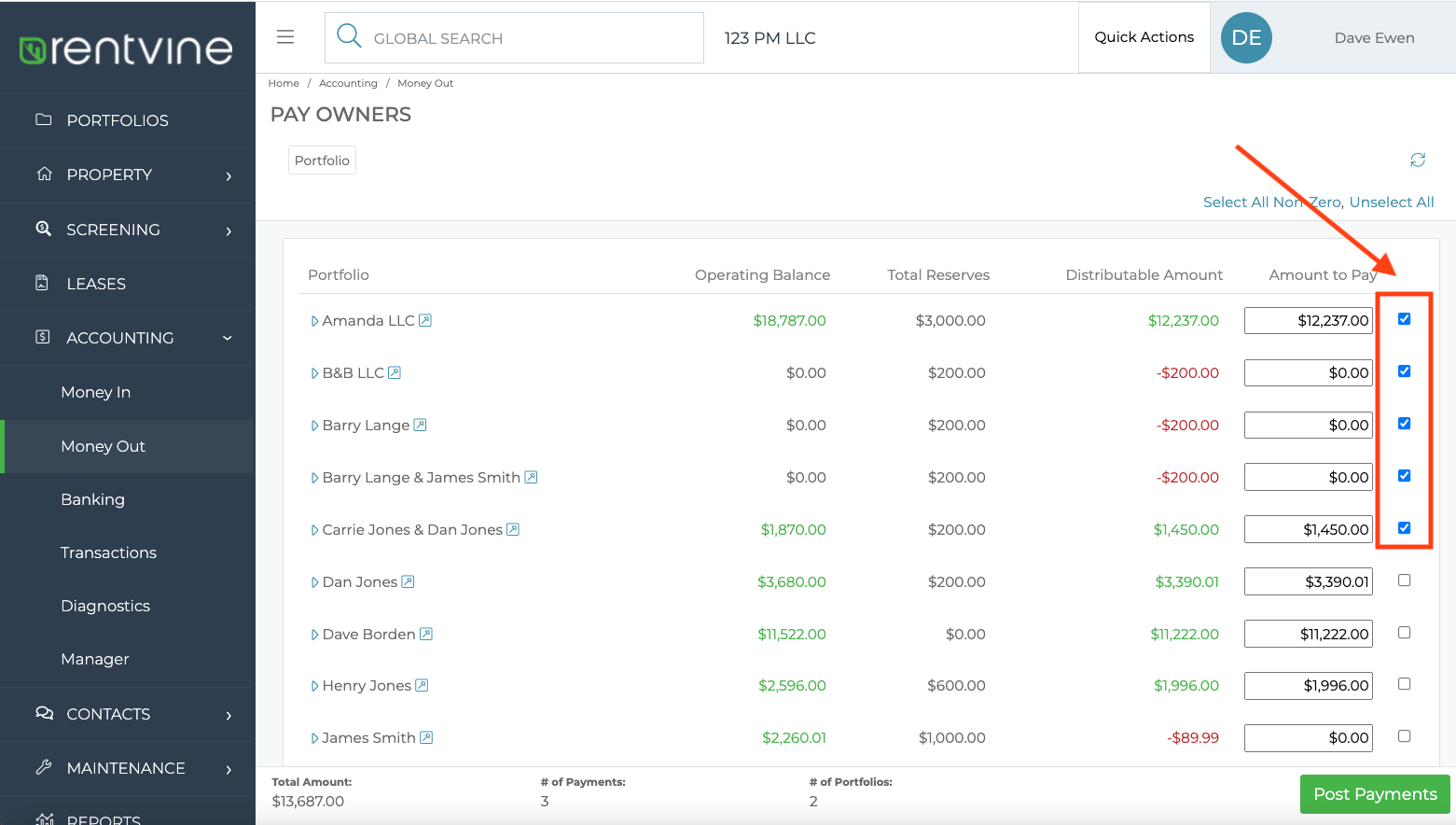 If you are interested to find a breakdown of how the "Amount to pay" is calculated you can select the Blue Arrow to the left of the Portfolio name. The detailed breakdown will include the Operating Balance minus any Accounts Payable, Reserve Amount/Additional Reserve Amount, and any open Work Order Estimates.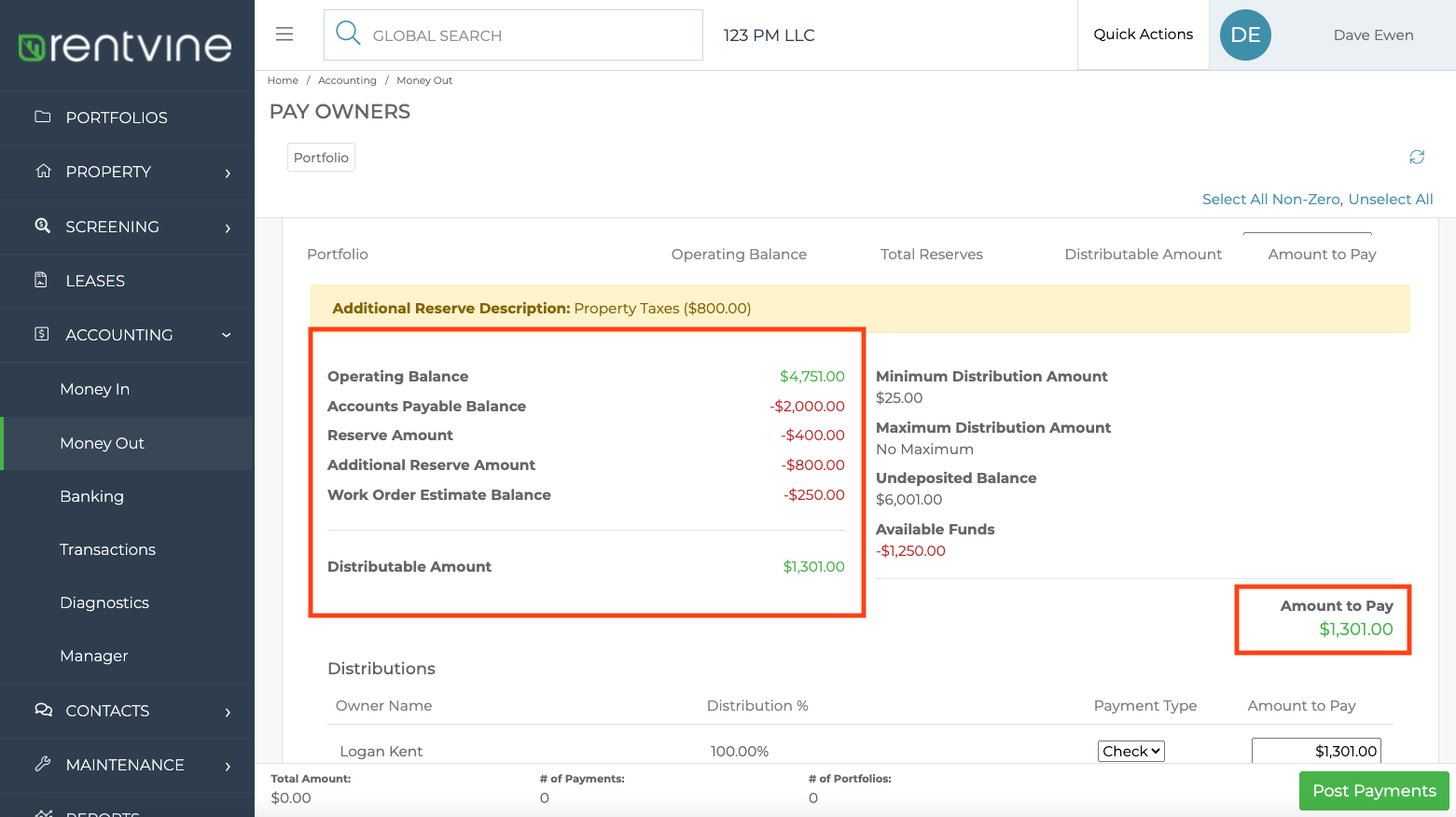 3. Once content with your selections go ahead and click the green Post Payments button in the bottom right corner
4. You will come to a confirmation screen that reviews the total number of portfolios, payments, and payment methods used to pay those owners. Click Submit Payments to complete the process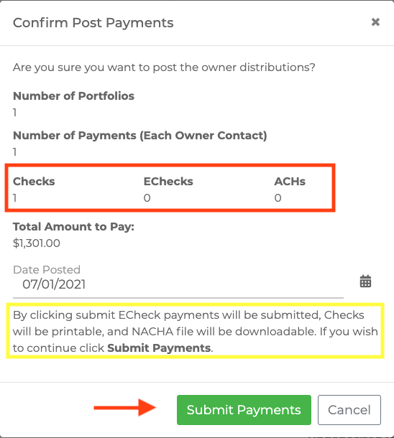 5. eChecks will automatically send.
***If applicable, go the payment batch that was just created to print checks or download the NACHA file . You can find the payment batch by going to the left navigation menu, select Accounting then Money Out from the dropdown menu. Then click on the Payments Batch tab. Select the applicable payment batch from the list. Once you are in the payment batch page click on the green Actions button from within the payment batch, and click on the option that you need