Do you need to pay bills? This article will show you how to pay bills in Rentvine.
Go to the Pay Bills page:

On the top of the page, click on the Quick Actions menu button and then click on Pay Bill.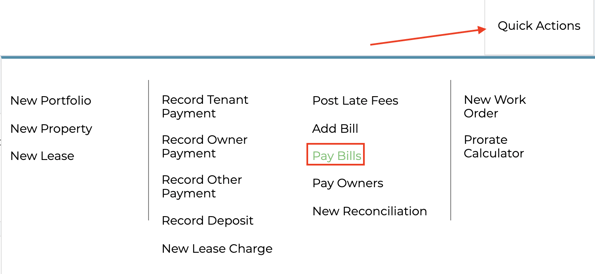 OR
Select the Accounting tab and find the section labeled Money Out.
Click on the green Actions button and select Pay Bills.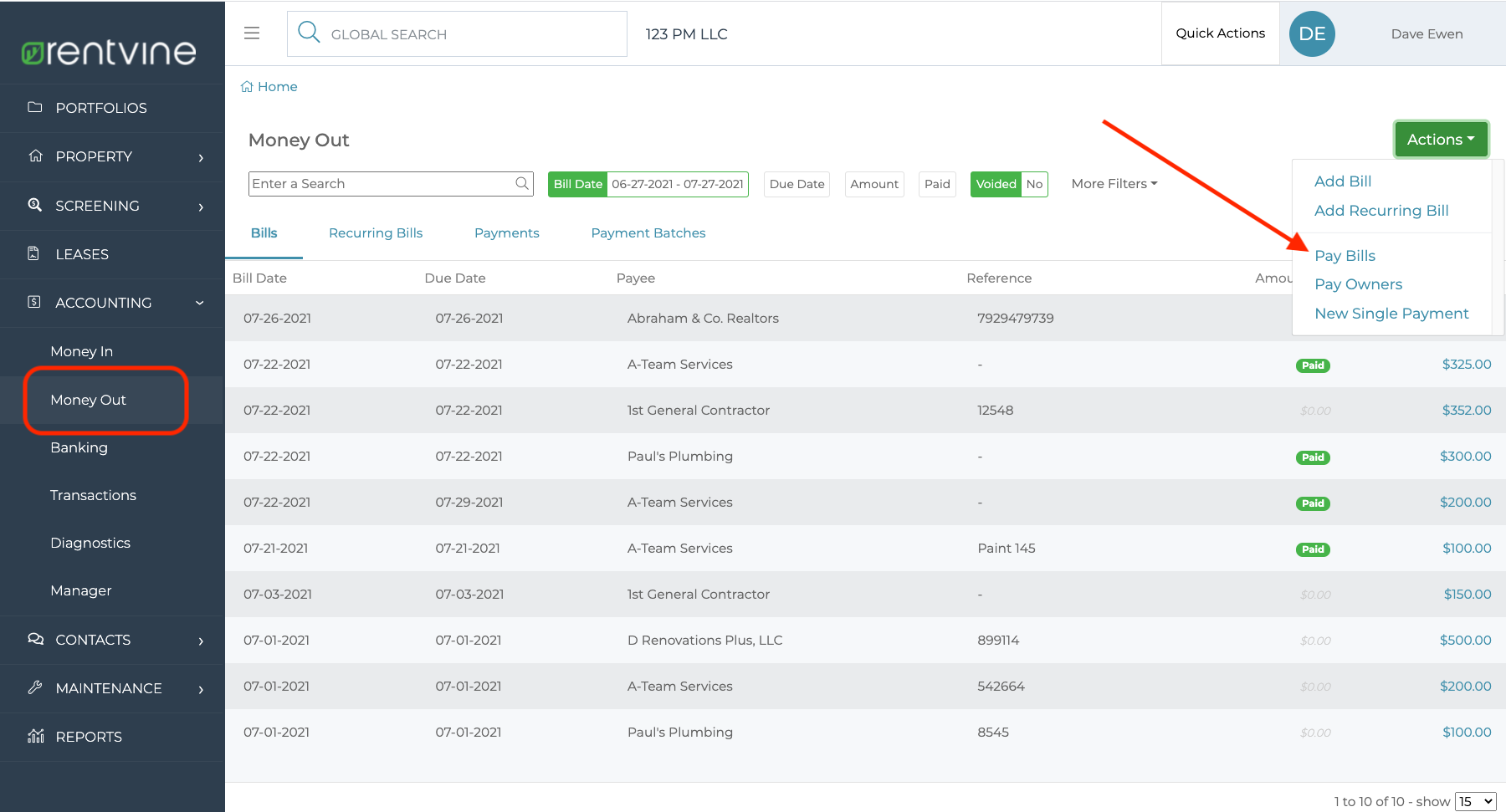 2. Once in the Pay Bills screen you will want to choose the bills that you would like to pay from the available list by clicking the checkbox to the right of each bill. When you are content with your selections go ahead and select Post.
Bills are grouped by the portfolio that they are associated to. You can filter the results by selecting the different filters on the top of the page.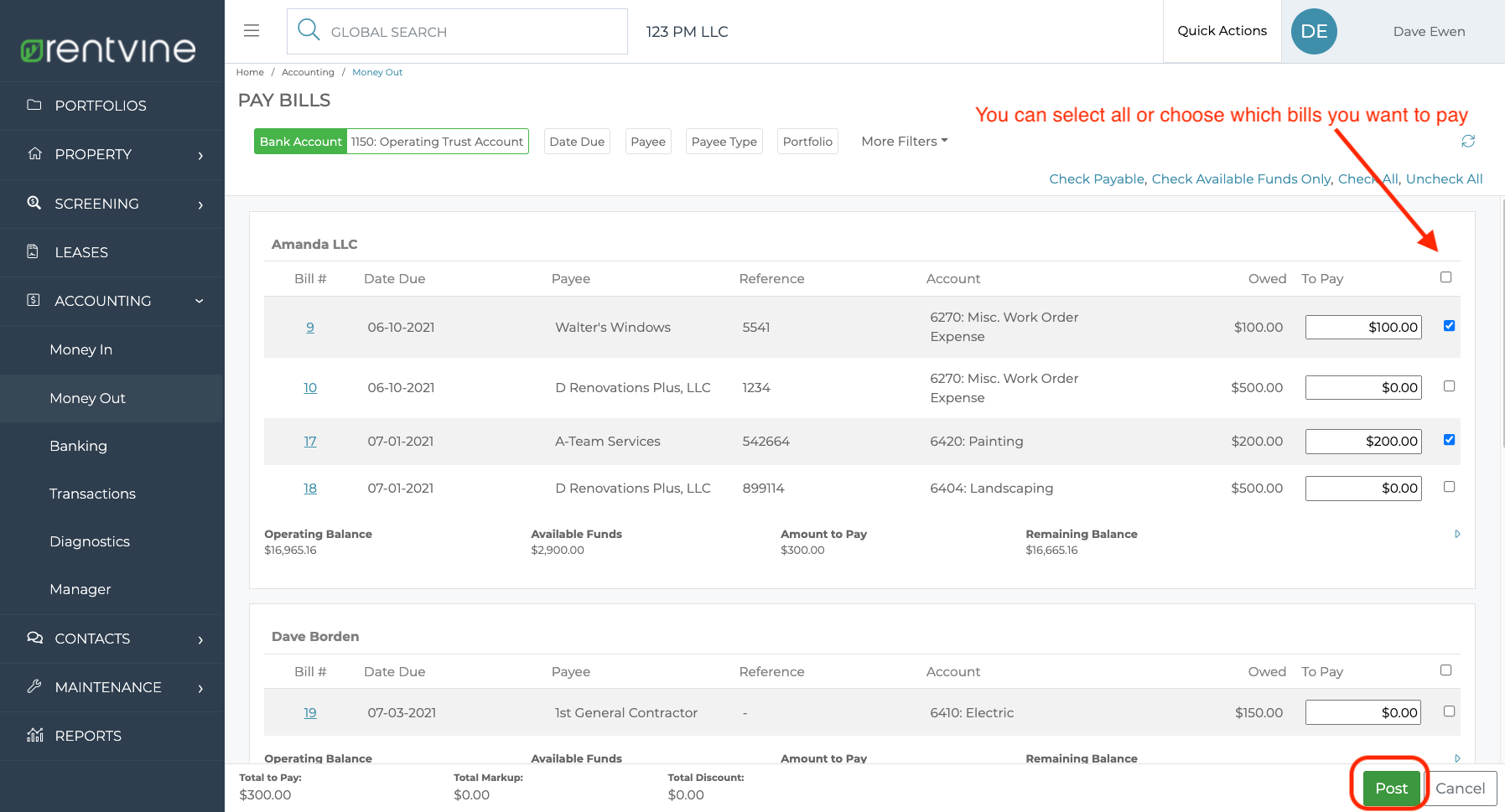 3. Once you select Post you will have a confirmation screen pop up that will tell you how many types of payments you will be sending (Check, eCheck, and ACH).
*By clicking submit, eCheck payments will be submitted, Checks will be printable, and NACHA file will be downloadable.
The default payment types for vendors and HOA's are determined in the payment information section of their respective contact page.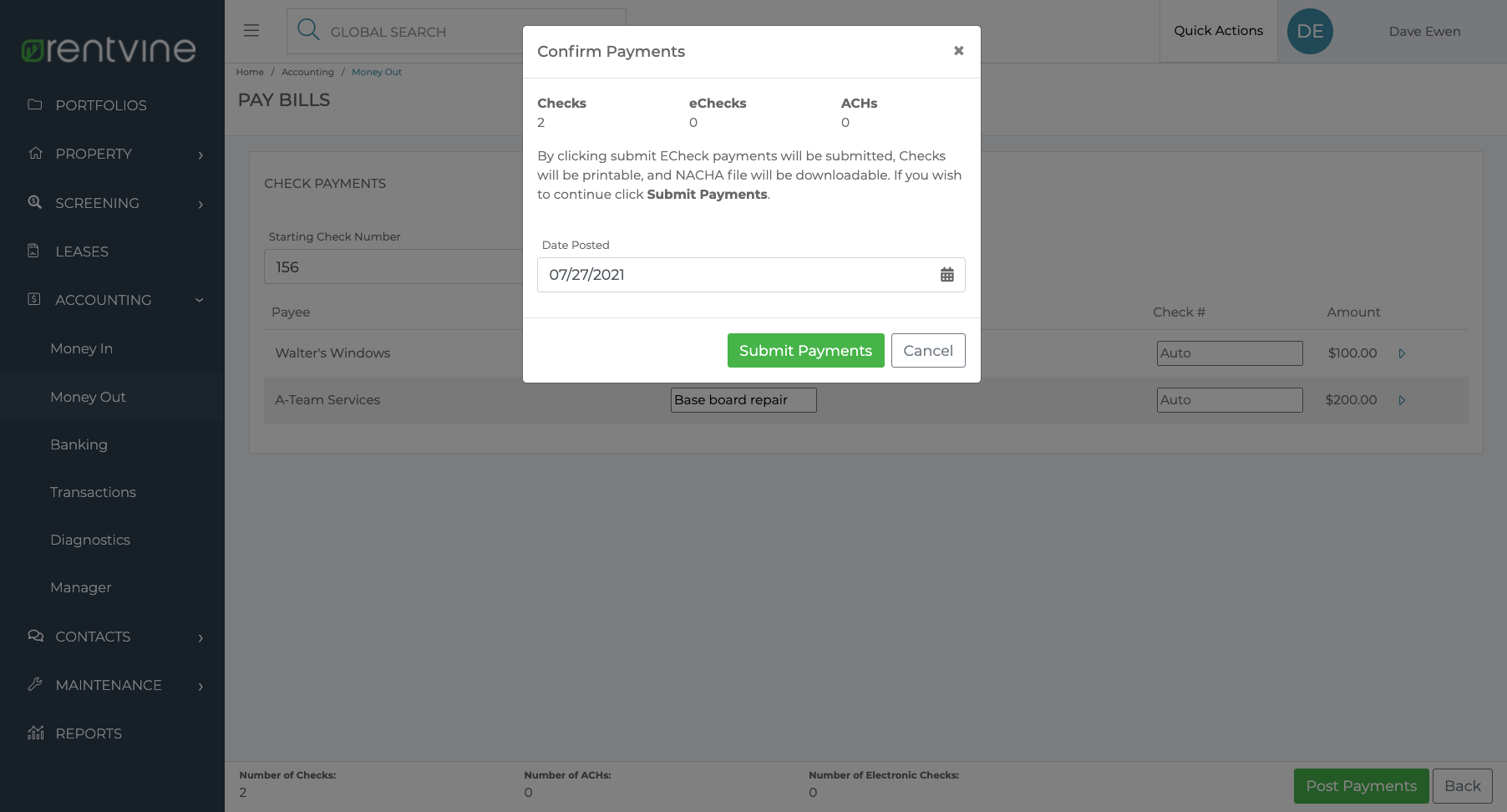 4. Once you select Submit Payments you will then see your payment batch which breaks down the details of the payments.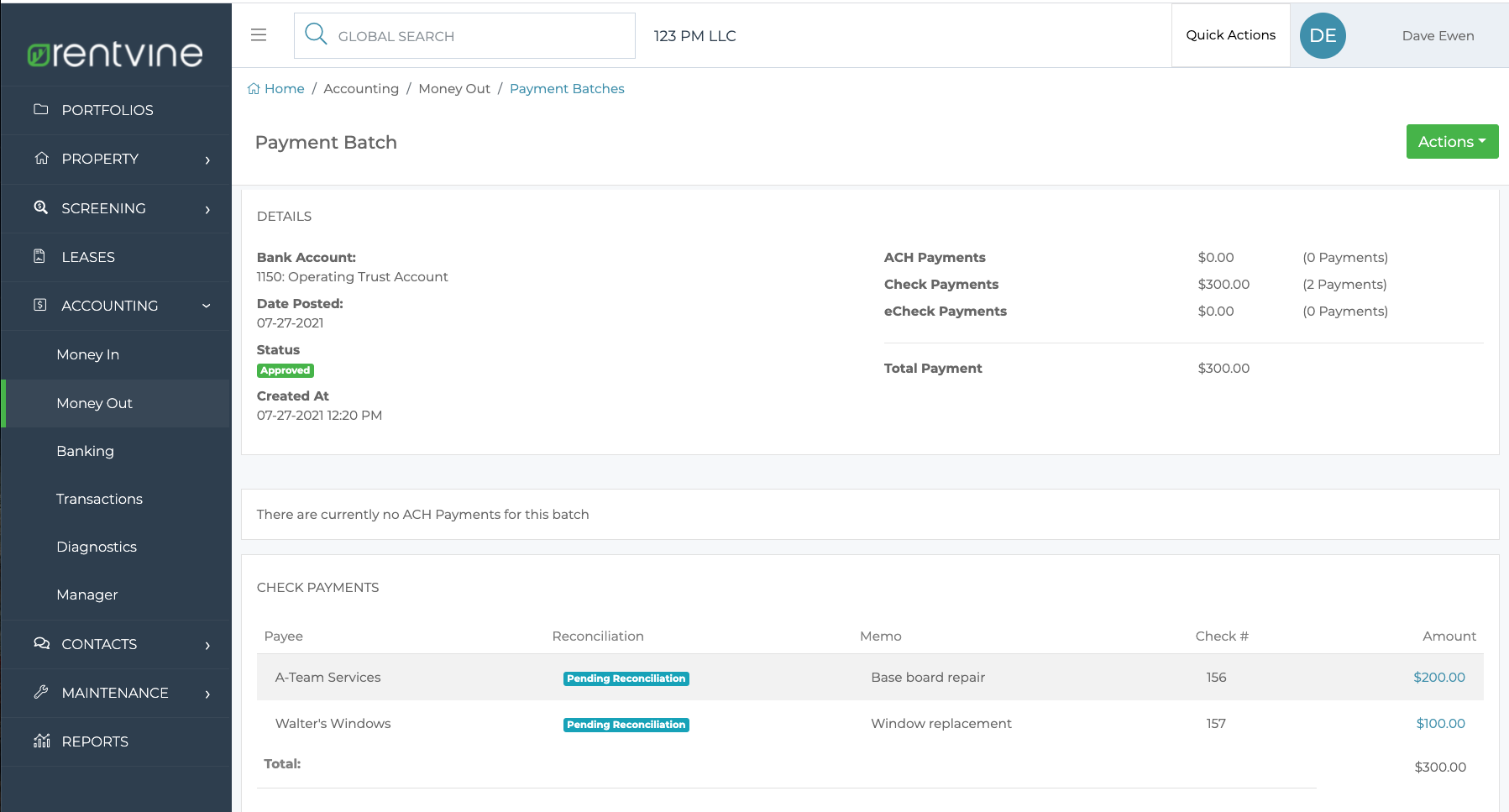 5. eChecks will automatically send. To print your checks or download the NACHA file, click the green Actions button from within the payment batch, and click on the option that you need.