Residents, are you having trouble with your payments going through when trying to submit online? The article below will show you a few possibilities to look into to solve the issue.
When you try making a payment online and your payment does not go through because of this error message: UNABLE TO PROCESS PAYMENT then most likely your bank account may have been placed on a Known Bad List because of prior returns that happened on the bank account.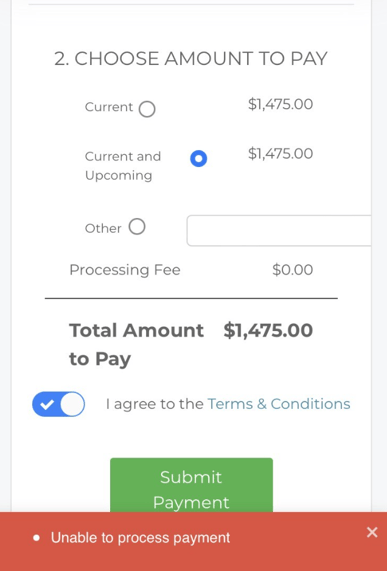 It's possible you may have entered the incorrect bank account information or transposed some digits. Please call the Forte (Rentvine's partnered payment processor) support number
and a support member will go over the account information that was entered and they can assist in possibly removing the account from the KBL database. Once that is done you should be able to make a payment once again.