When an Applicant completes the Income Verification, the report will be ready to view under the Application Platform.
The Income Verification feature using the Plaid integration allows Applicants to authenticate with their bank and provide transactions so that you are able to verify their income. The cost of the Income Verification is $5.00 per applicant report. The income verification feature is enabled through the application builder. You will have the option to turn it on or off per each application template (if you have more than one). If you enable the income verification feature, applicants will have the option to Opt-Out.
You will be able to view the Income Reports for all Applicants that complete the income verification process within the Screening and Application platform.
The Income Verification Report will generate under the View Applicant Section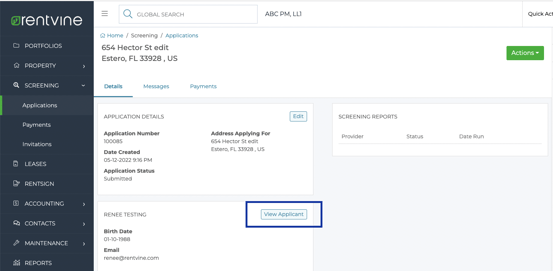 Click on View Applicant icon to get to the Income tab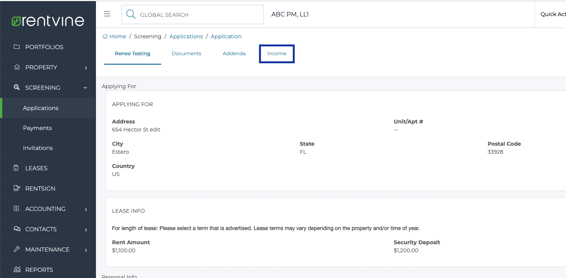 Click on Income tab to view Applicants Income Report