From Dashboard
Click Screening
Then select Applications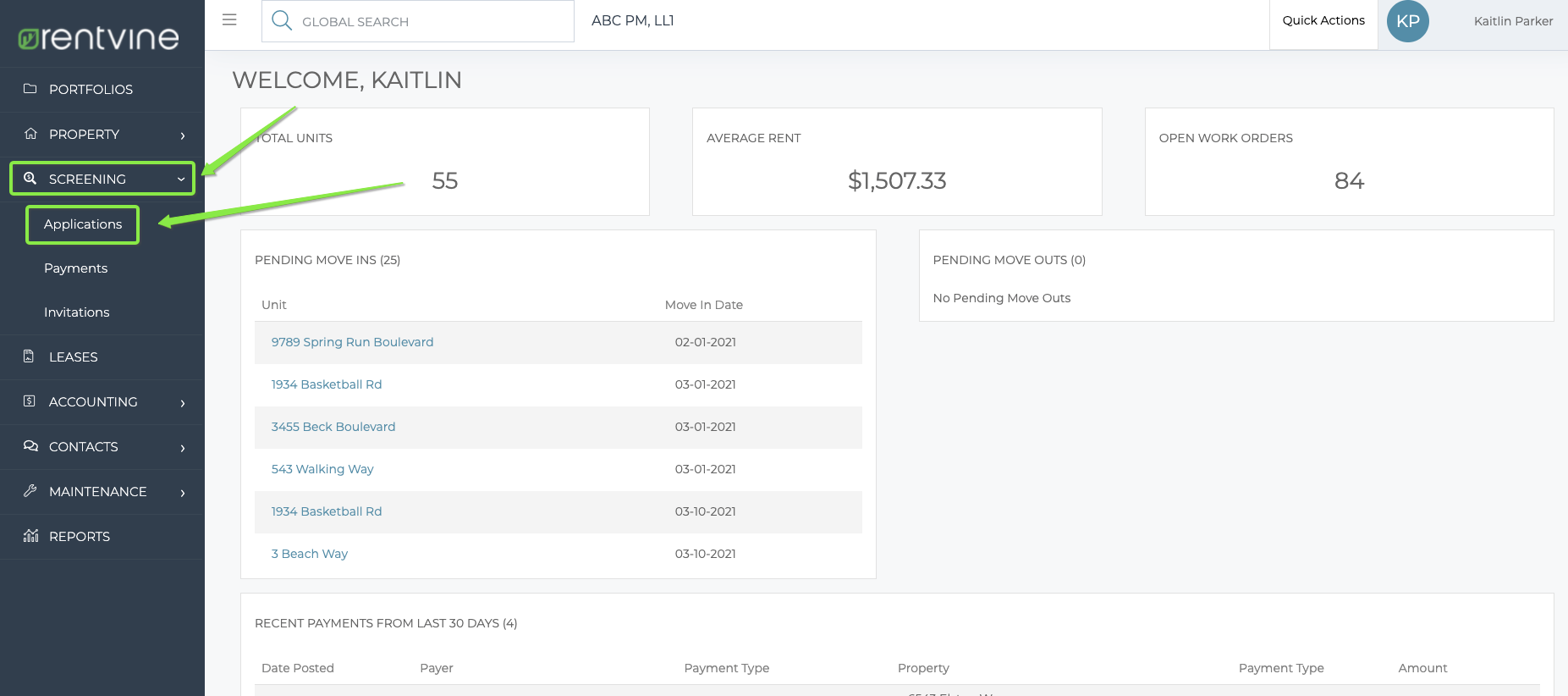 Once on the Applications page you will locate the application you would like to view and screen.
Hover over and click on the Application Tab to be taken to the Application Details page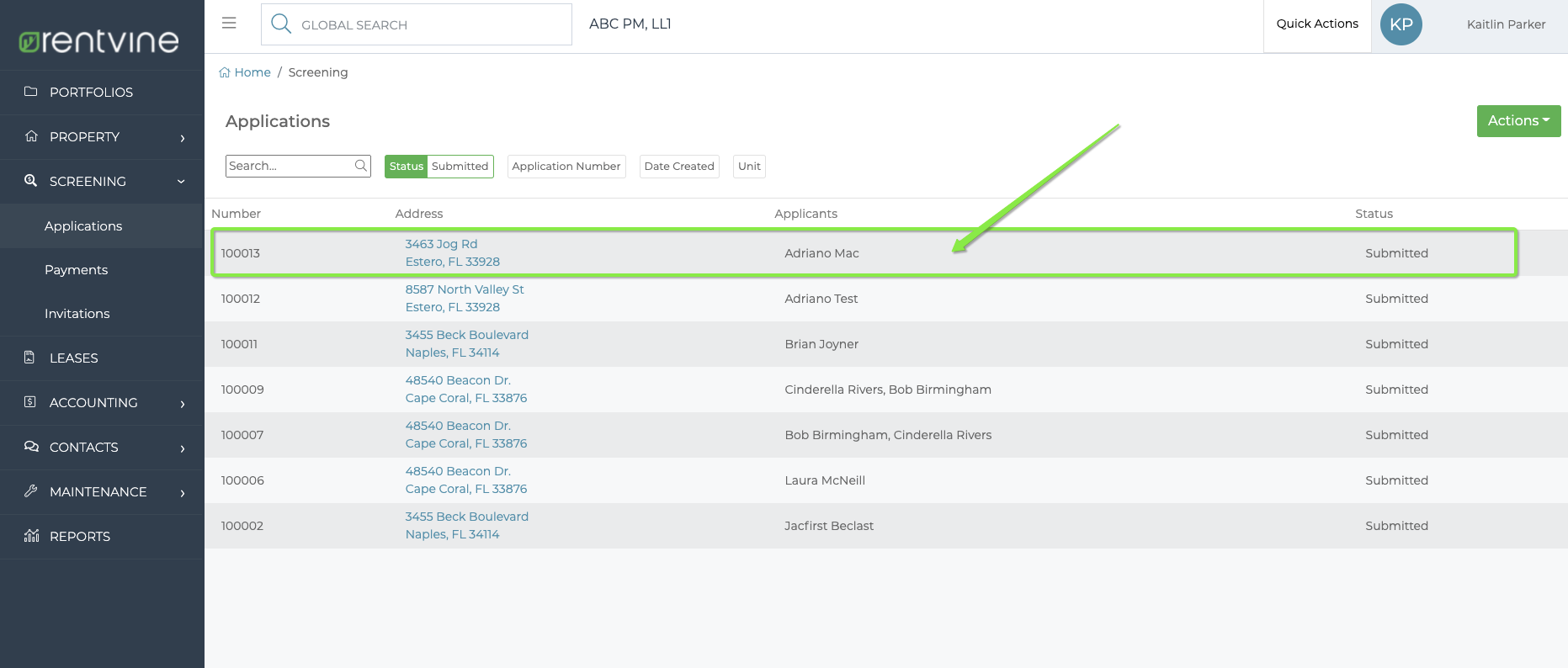 On the Application Details page you will locate the Actions icon.
Click Actions
Then select Run Credit Report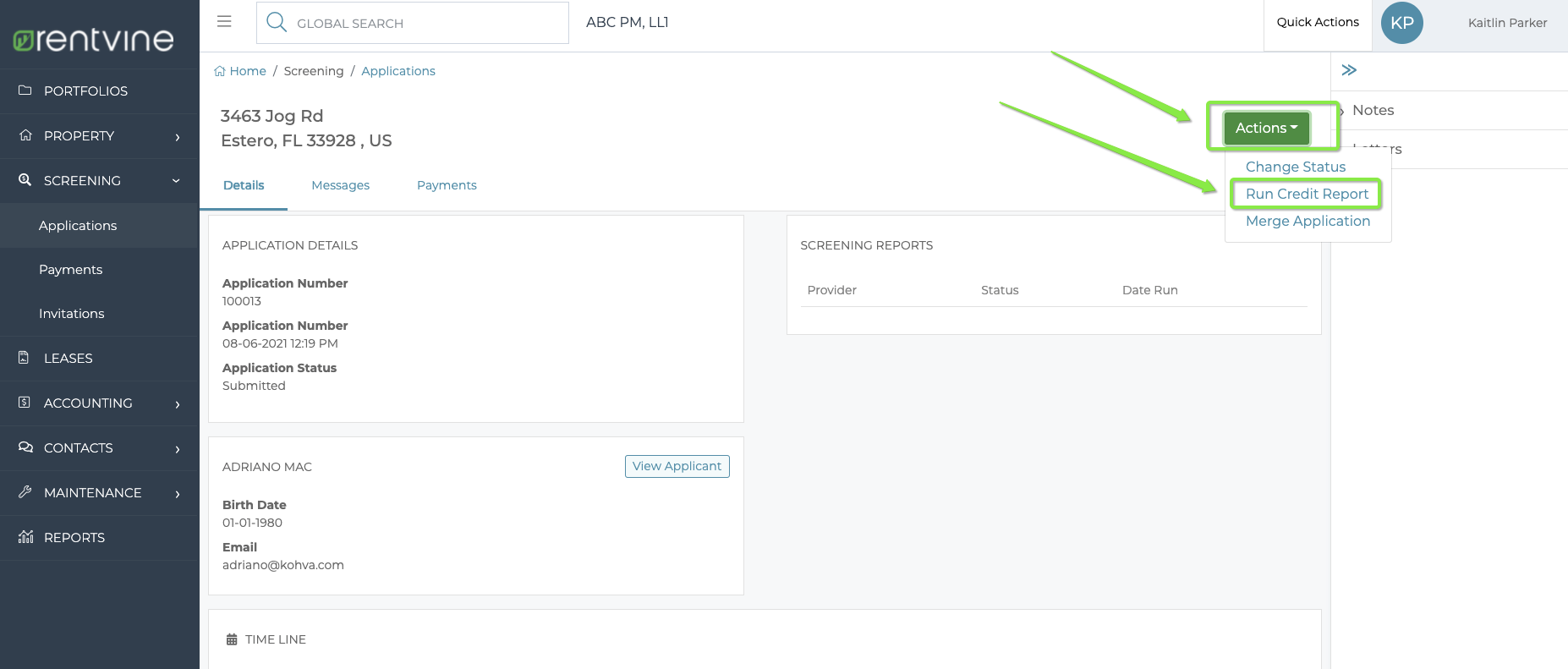 You will then select your screening package from the drop down or your default screening package.
Click Save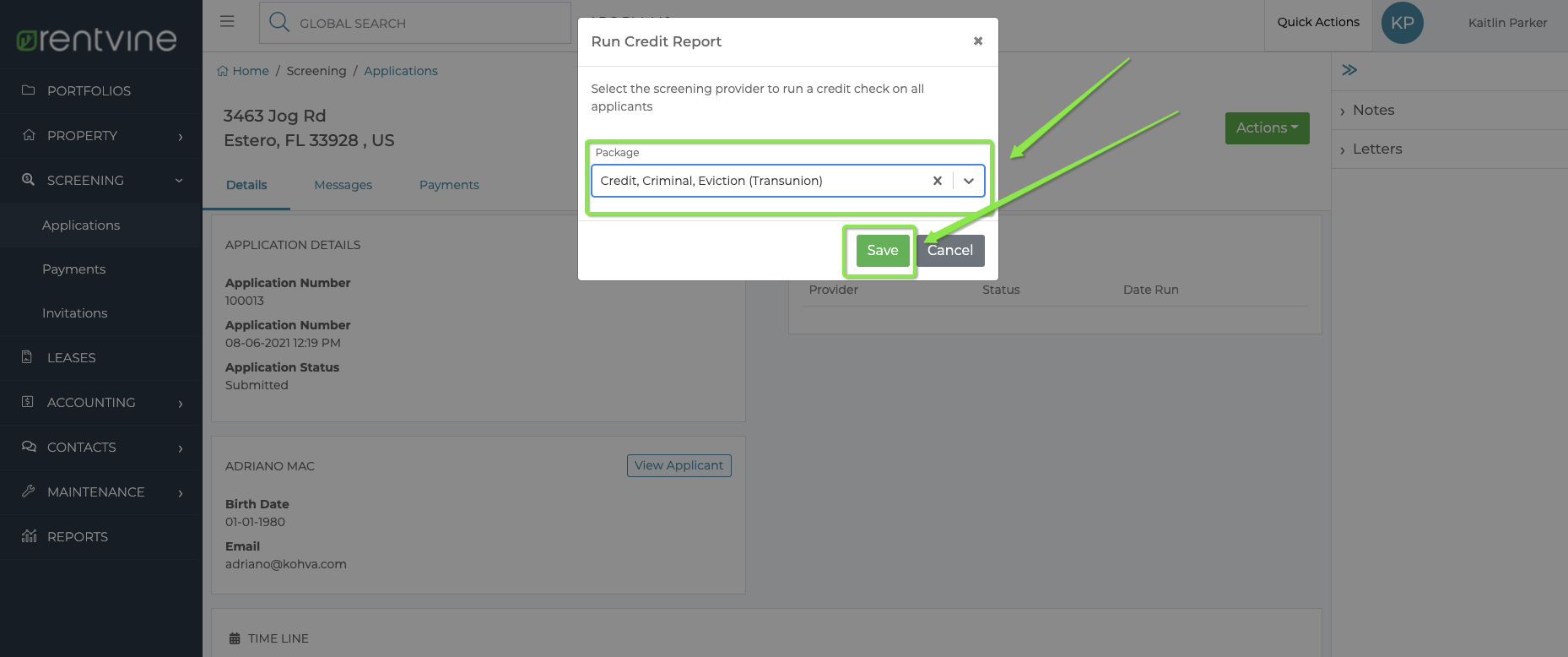 Our system will then integrate over to TransUnion's screening system to process the applications. You will see a Screening Tab under Screening Reports. Under the Status Tab it will show "processing" until the all the reports have been pulled successfully.
The screening should take no more than 30 seconds. However, if the reports are taking longer than normal to pull you can refresh the page or click out of the screening window and our system will notify you through email that the reports have been completed.
Once you see the reports have been completed you will click on View Report.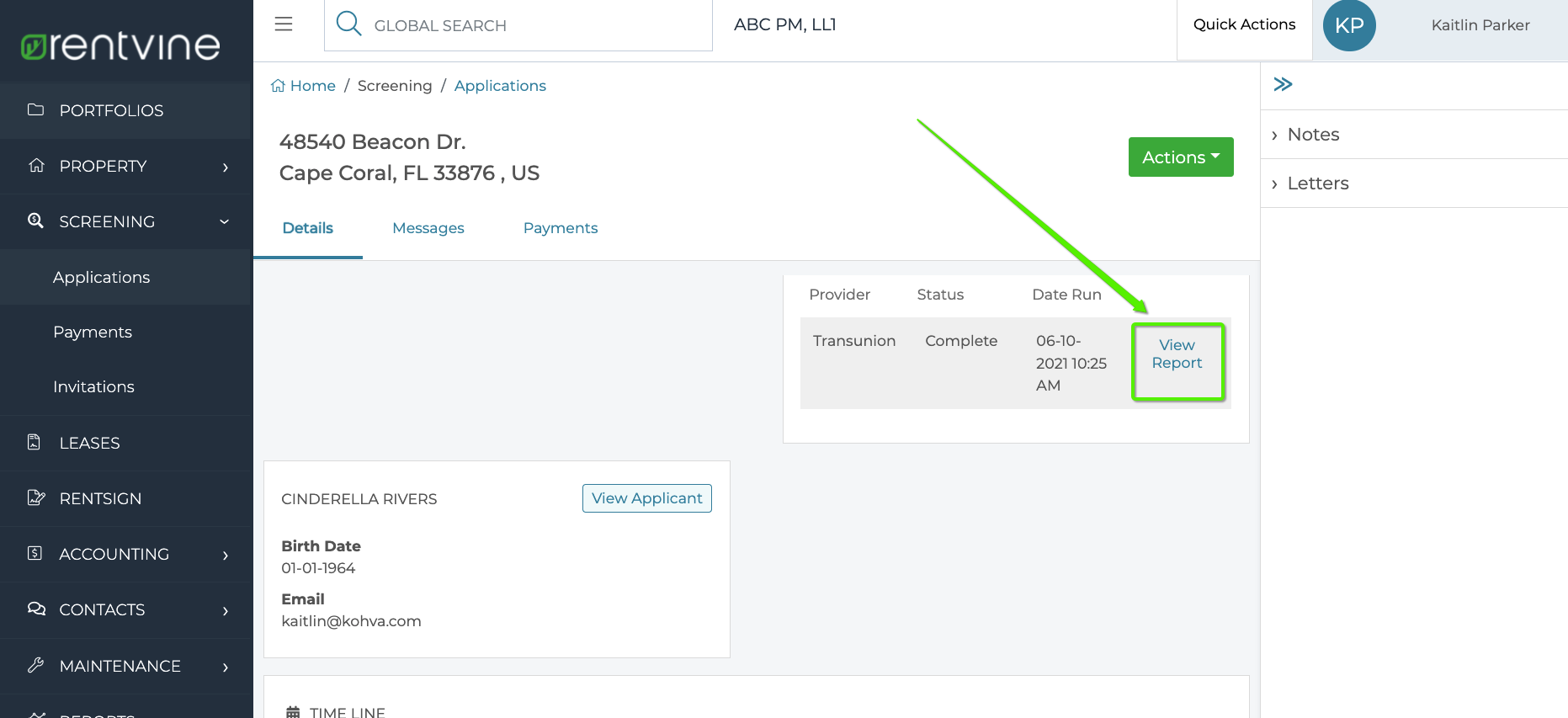 You will Click "Credit" within the Screening Report Details section .
If there were Criminal or Eviction records that were pulled you would then be able to Click "Criminal" or "Eviction" to view those records.
Our system will then pull those records within a preview browser where you can create those records as PDFs or print for your screening records.