Trying to add more details to your reports? Customized/Filter any report on Rentvine. Filters may be different depending on what report your running. You can add more columns to your report by dragging it over to selected columns list.
Step 1: From your dashboard click on the Reports Tab on the left navigation menu.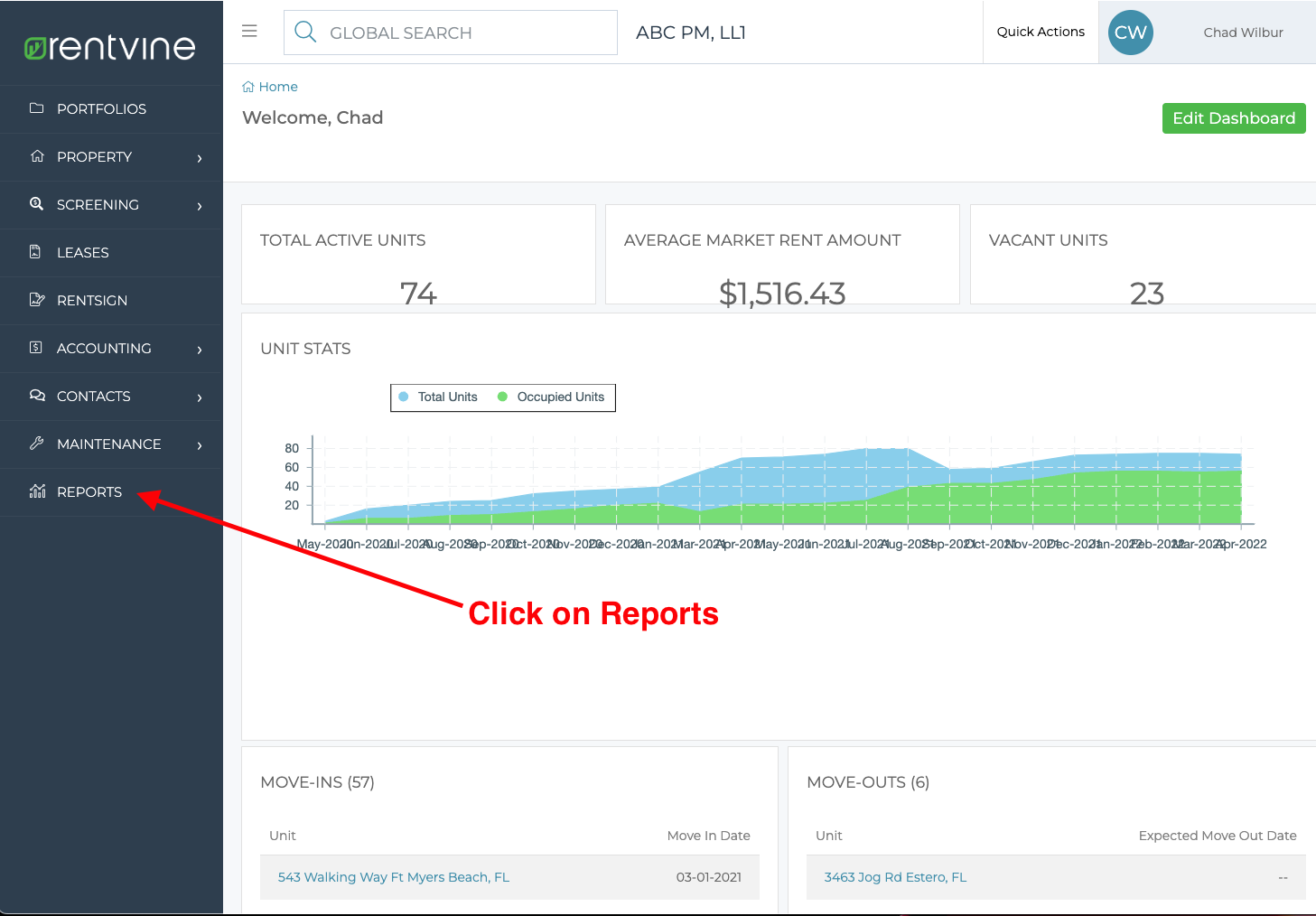 Step 2: Select the report you would like to run and customize.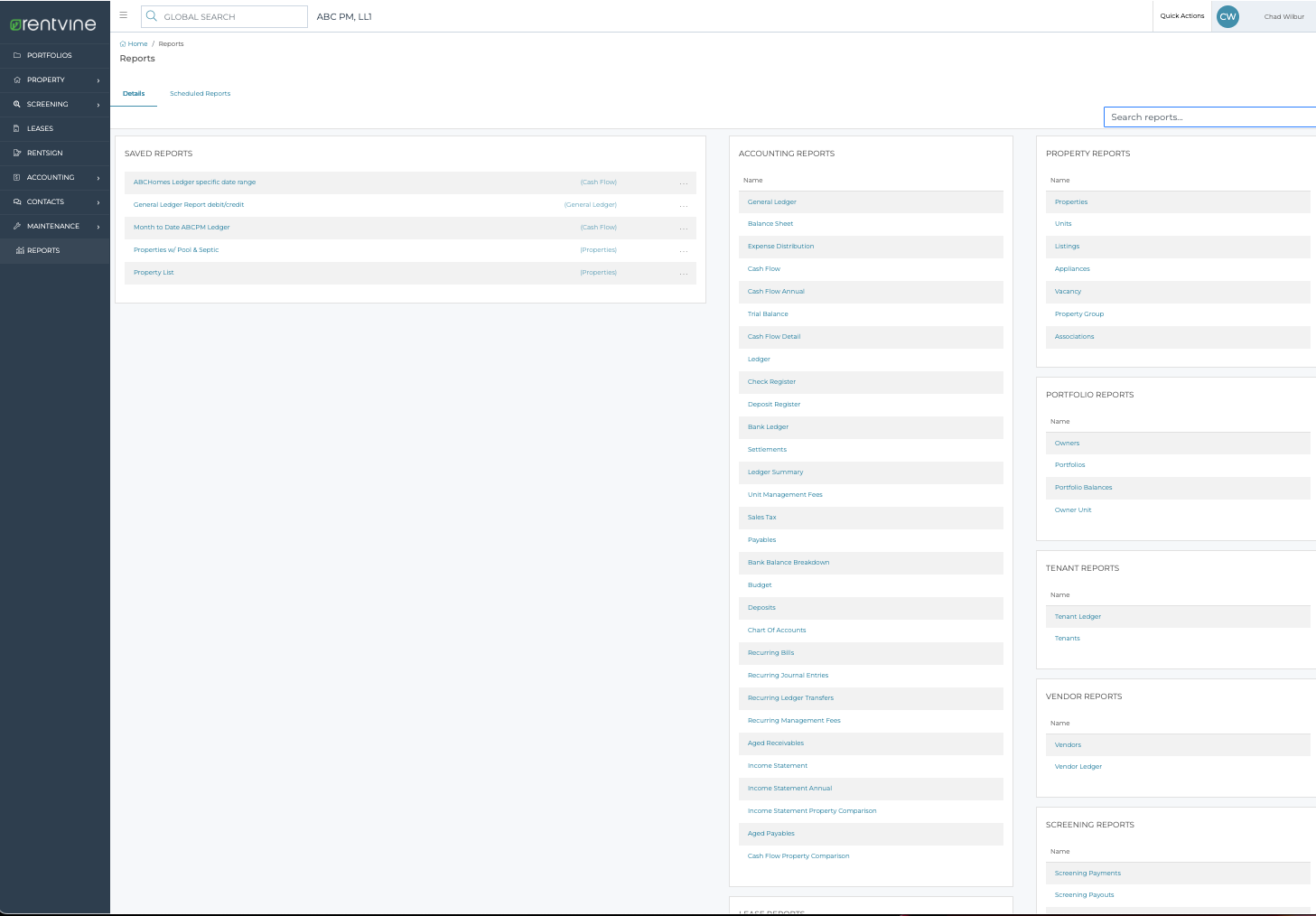 Step 3: You can choose additional filters to add more details to your report. Depending on the report you choose the additional filters will reflect that report. Fill out the filters that are applicable to you.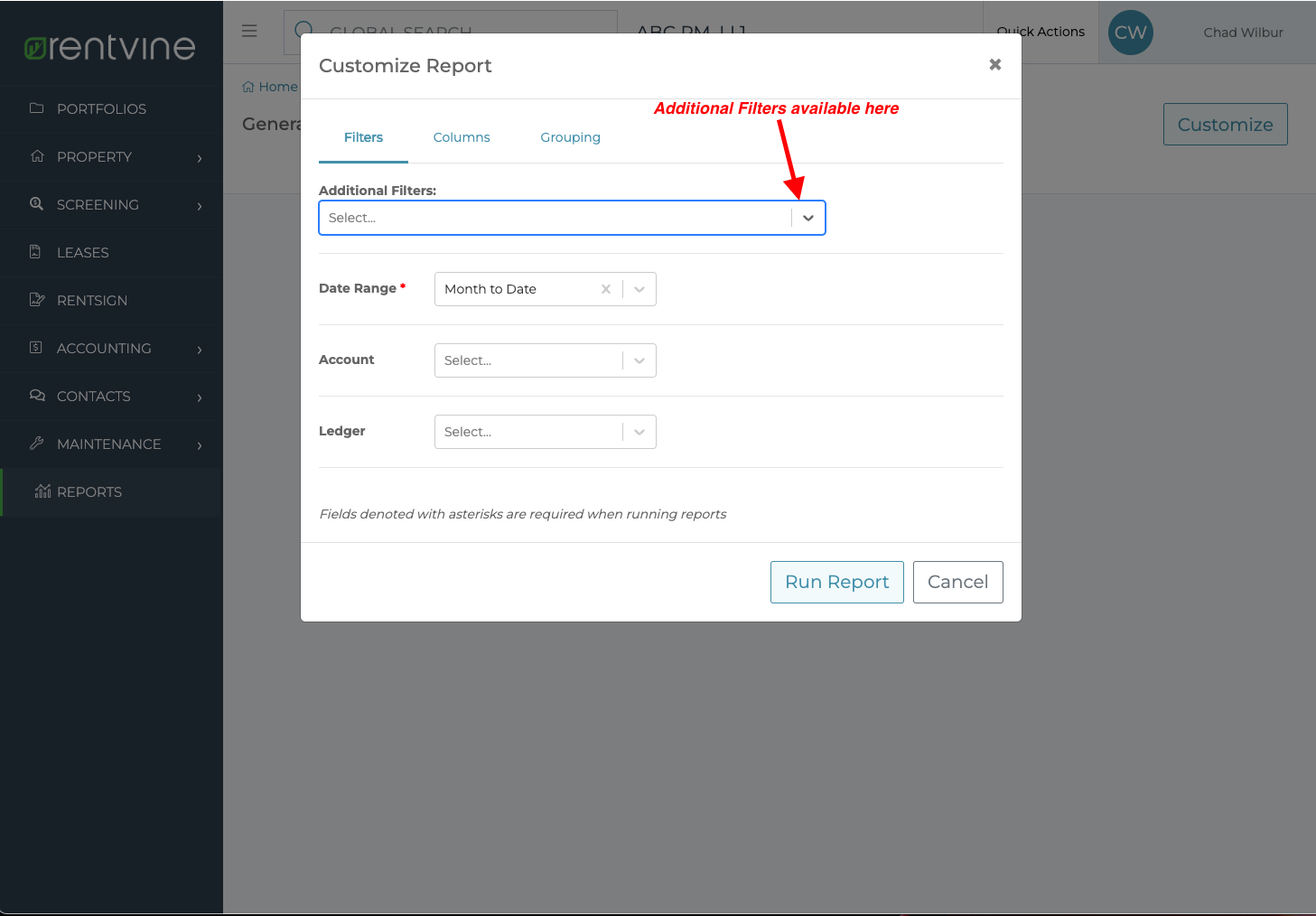 Step 4: Select Columns to add to your report. Your selected columns will show up on your report. Your available columns can be dragged over to your selected column list for more details on your report. You can also drag your selected columns over to the available column list if you do not want that selection on the report.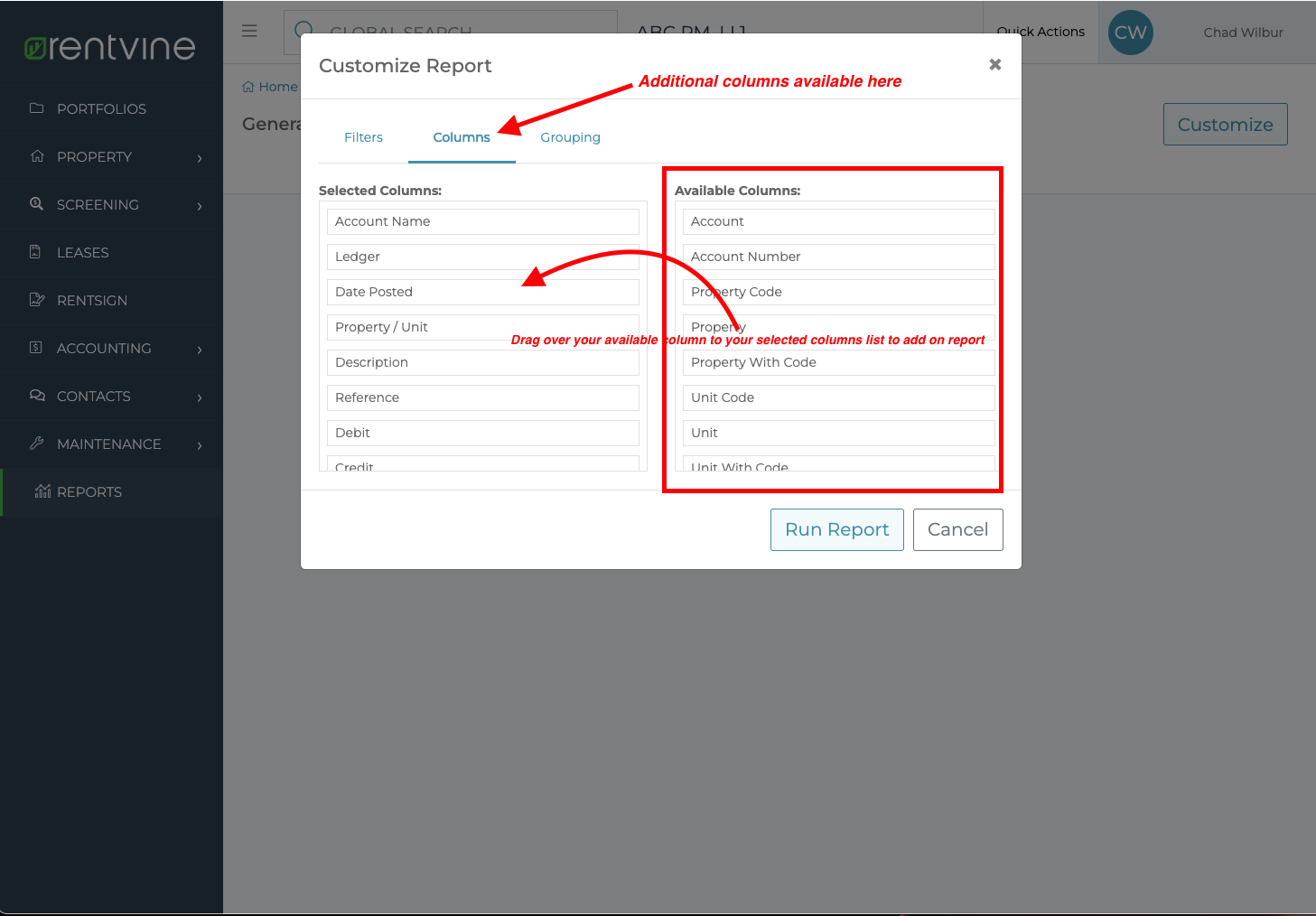 Step 5: If you want to group the report a certain way, click the groupings tab and select how you want to group your report from the dropdown menu.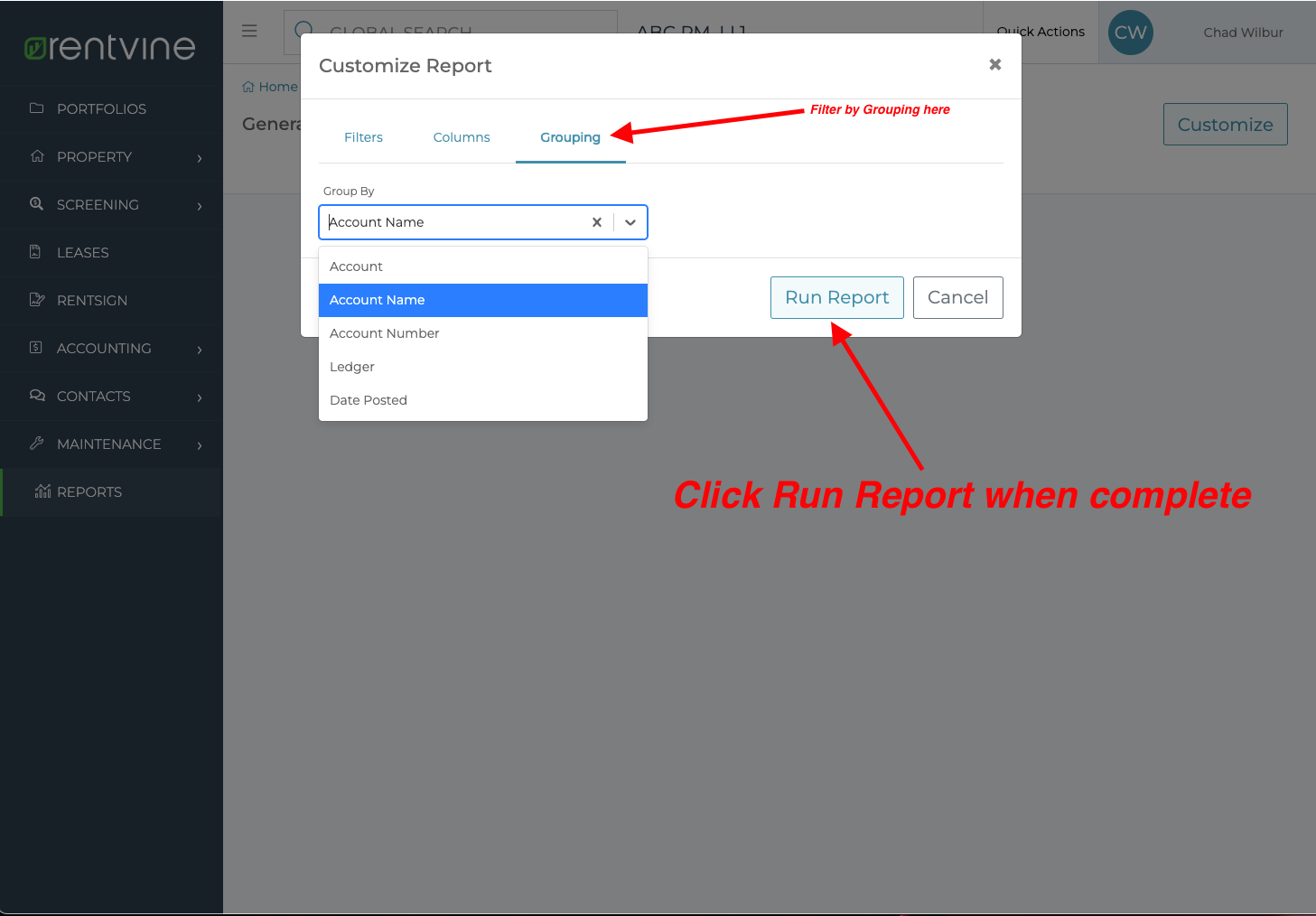 Step 6: Your report is complete and ready to view.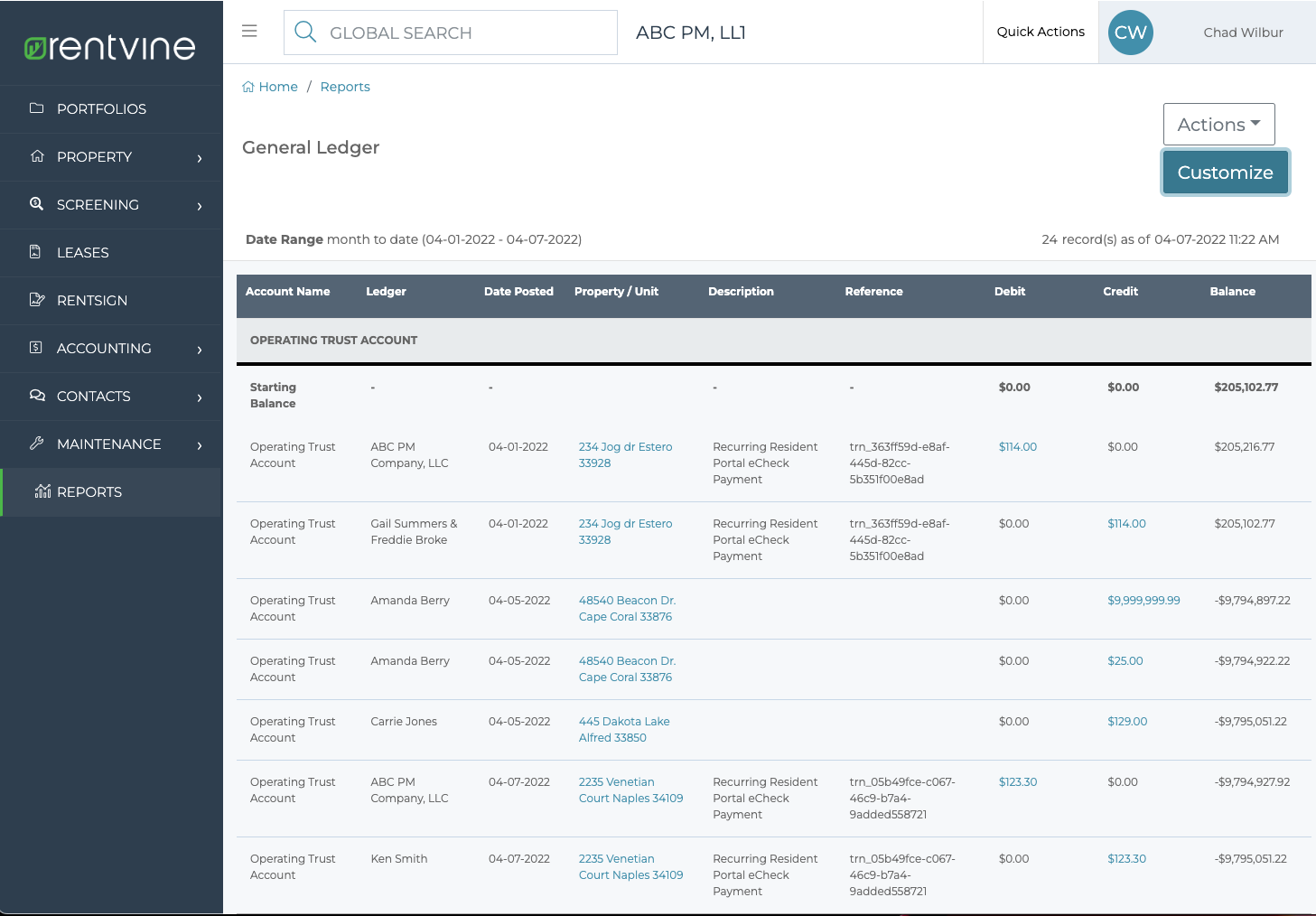 Step 7: By clicking on the Actions Tab you can export your report as a PDF/CSV/Excel file. You can also click SAVE and this will save all the customization you added and the report will be the same when you pull it up next from the saved report list.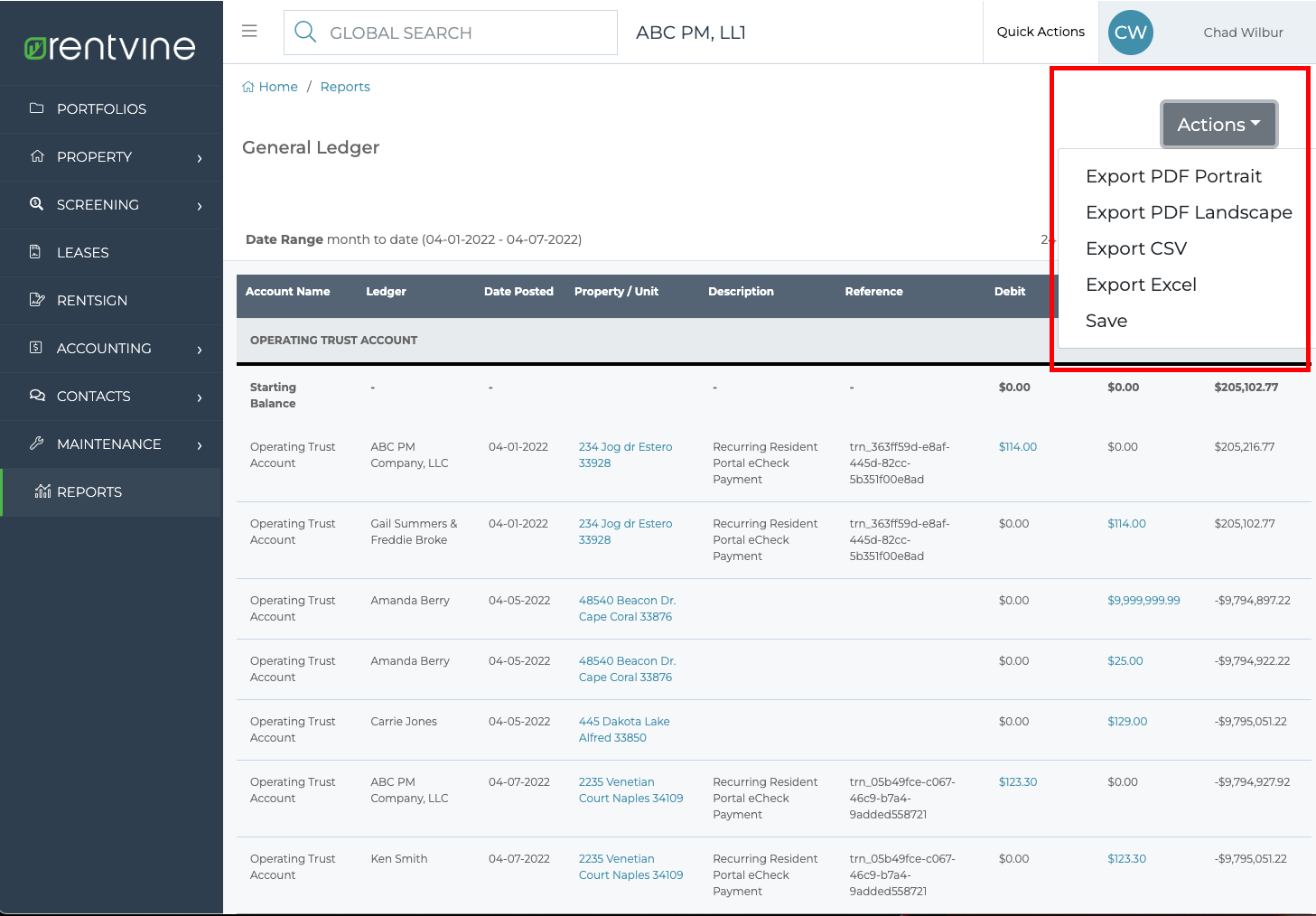 Step 8: View your saved reports.