Each month you will want to match your bank statement with your Rentvine account by performing a Bank Reconciliation. Any unexplained differences between the two records may be signs of non entry or financial misappropriation.
Choose Banking under the Accounting tab
Select the Green Actions tab and choose New Reconciliation




Once you are in the New Bank Reconciliation page, fill in the top of the page

Account - Choose the bank account you want to reconcile
Statement Start Date - This will be pre-filled if you have a prior reconciliation on this bank account
Statement End Date - This will be the end date from your bank statement
Statement Ending Balance - Enter the statement ending balance amount from the bank statement

From your bank statement, match the Money In (Deposits) and Money Out (Withdrawals) one by one and check the boxes on the left for the ones you want to clear as you go through the bank statement.
As you clear the Money In and Money Out transactions you will notice each one of the three reconciliation boxes (Ending Balance, Cleared Balance, Adjusted Cash Balance) will turn green if the deposits and withdrawals from your bank statement match your Rentvine transactions. This means a three way reconciliation has been completed and you can click Save to complete the reconciliation.
After you click save it will take you to the Reconciliation report page. Here you can click on the green Actions button and select print if you want to print it to a pdf.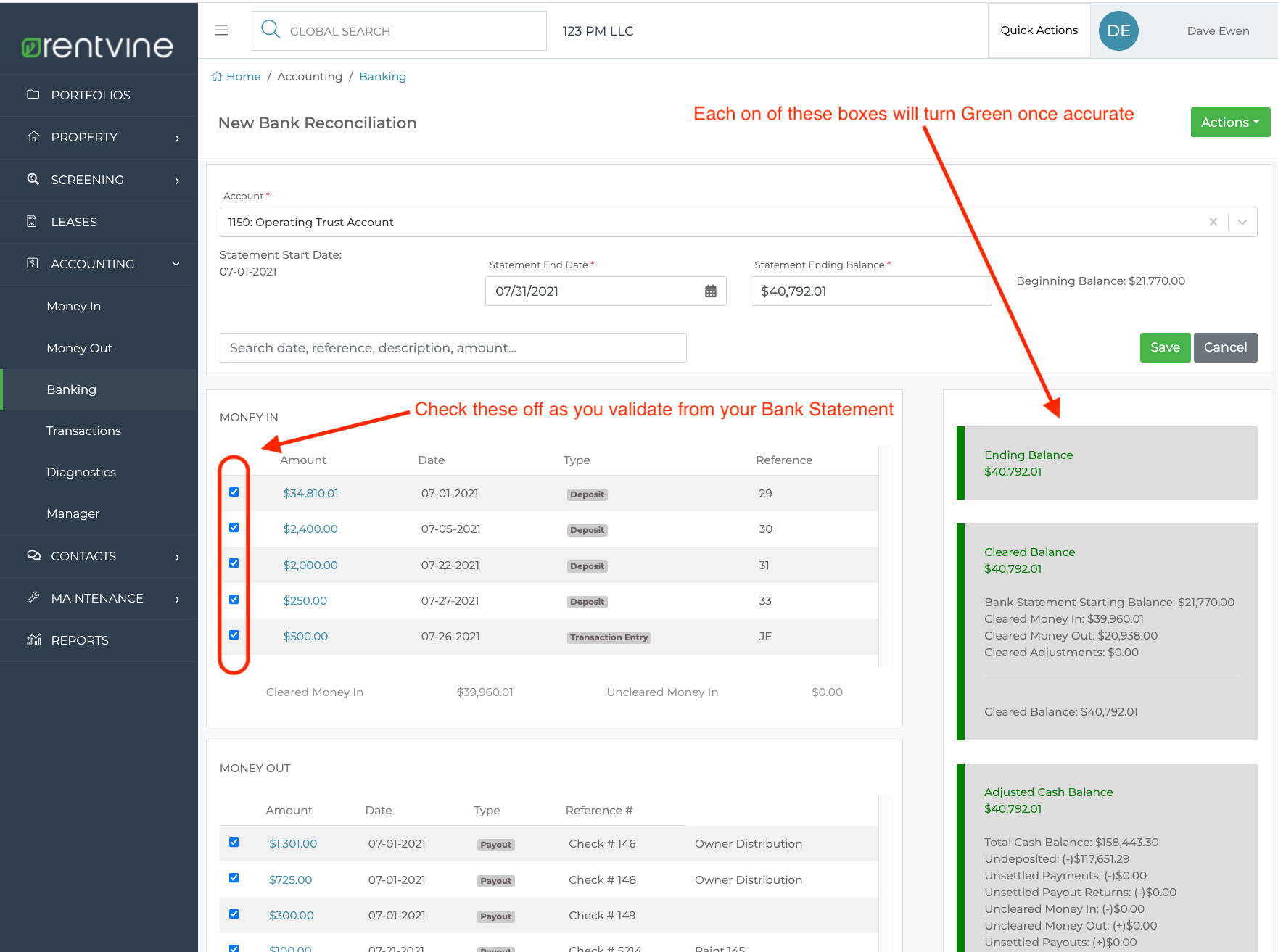 ****If the balances do not match, below are some examples of possible reasons why****
ATM service charges or bank fees

Bank Interest

Check printing fees
Funds were never deposited
Bills were paid from a different account
You would want to go back and account for all of these transactions in Rentvine to clean up the accuracy of the Reconciliation.
In the rare case of the possible one off scenarios where the deposits and withdrawals from your bank statement do not match your Rentvine transactions, you have the option to do an adjustment. To record any adjustments navigate to the green Actions button, and select Add Adjustment from the drop down menu.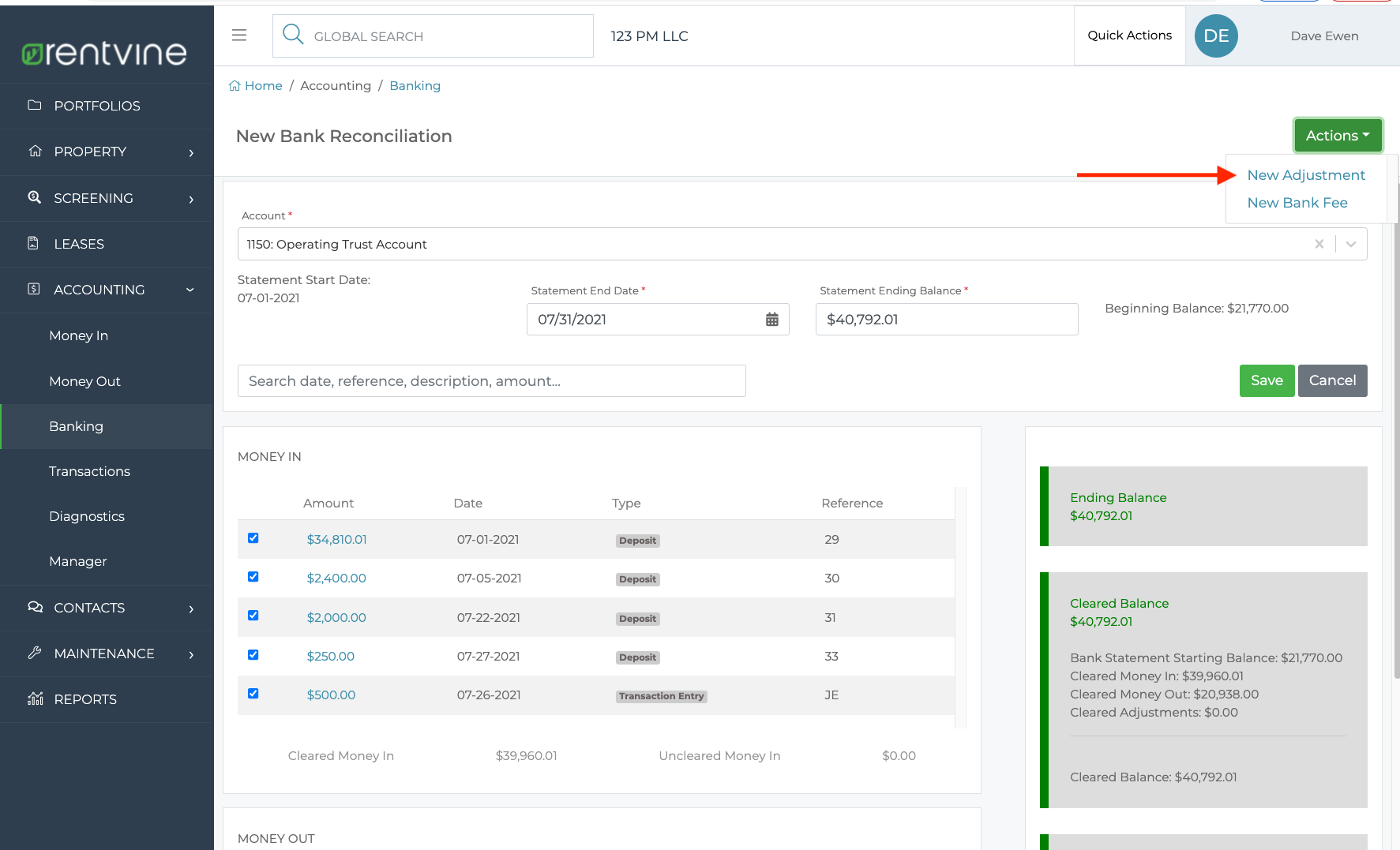 *Be sure to add a description to the adjustment