From Dashboard
Click your username - top right hand corner of the screen
Then select Settings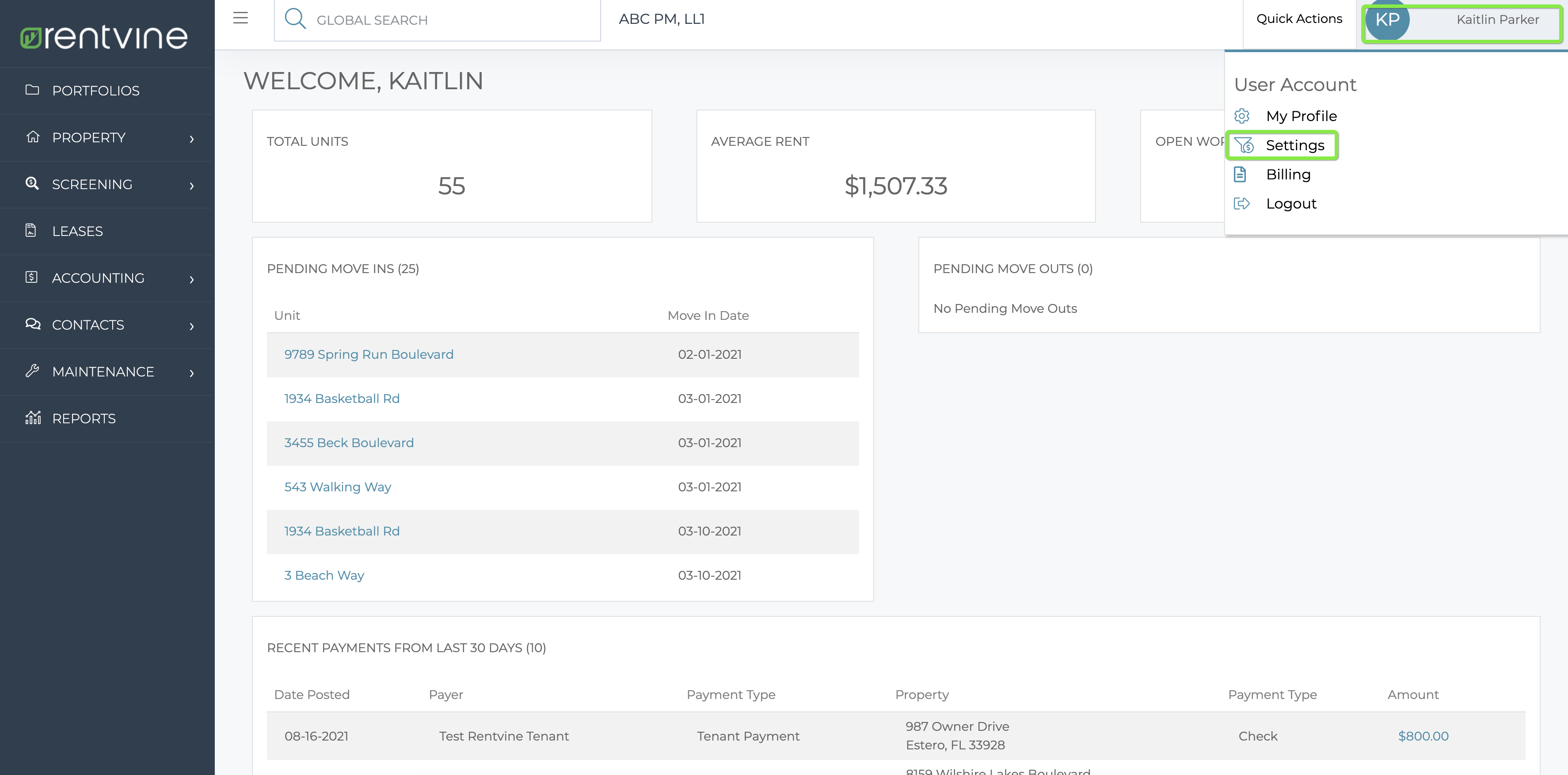 Once you are within the Settings of your Rentvine account you will locate the Screening section.
You will want to Click Application Templates.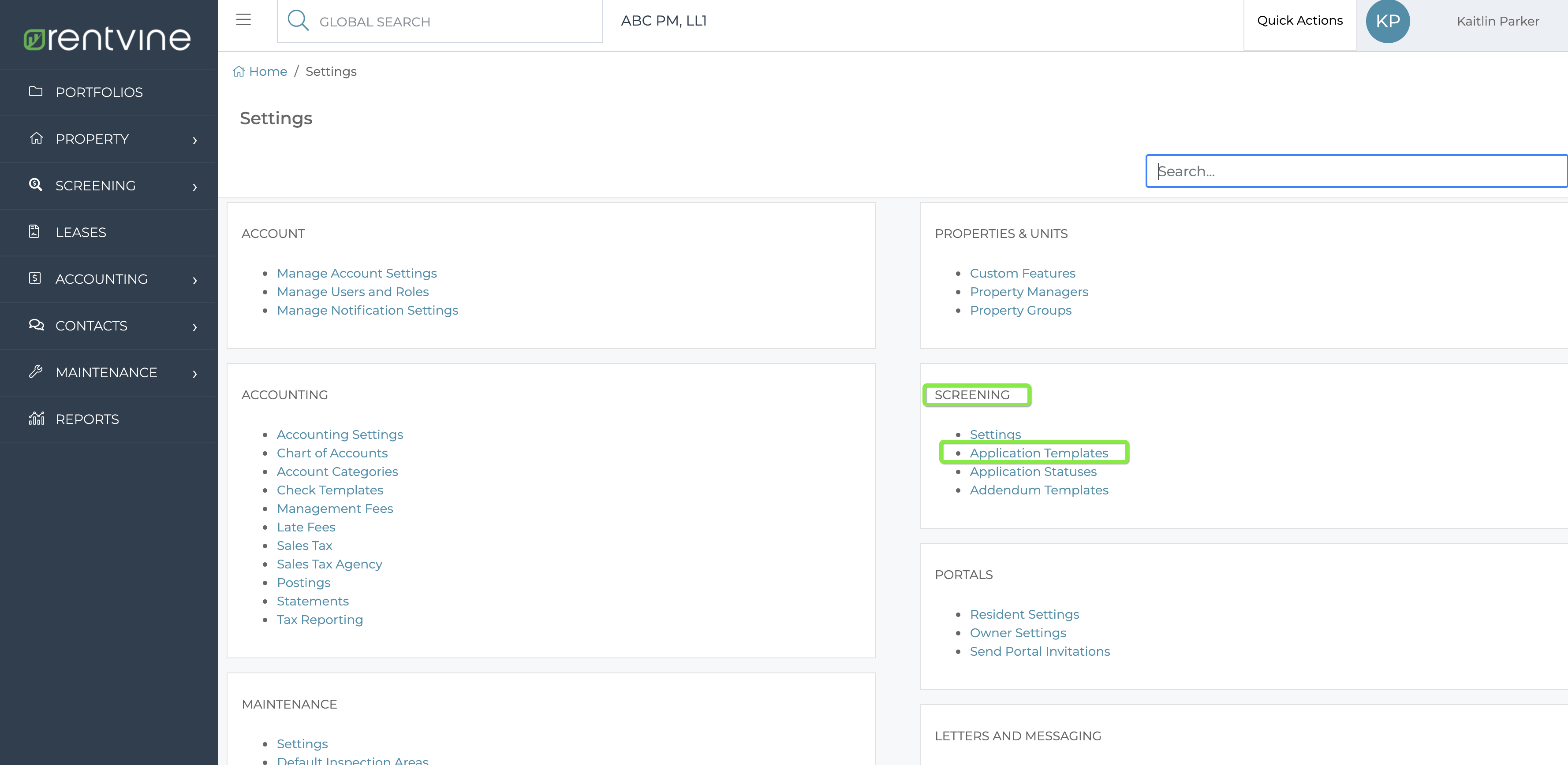 Locate the Application Template you would like to edit
Click the Ellipsis ( ... ) icon
Select Builder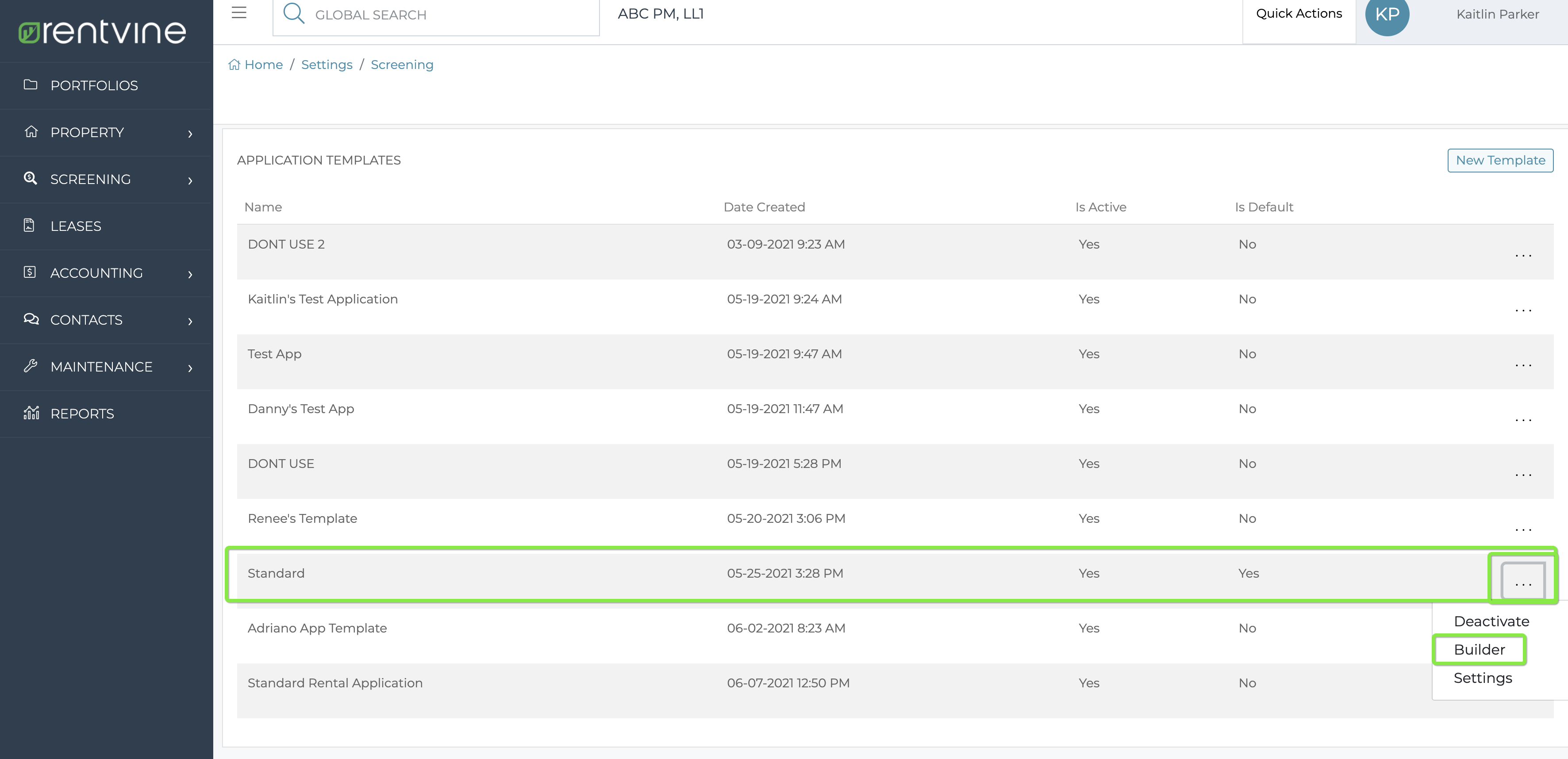 Scroll down until you see the Addenda Section
Click Add Addendum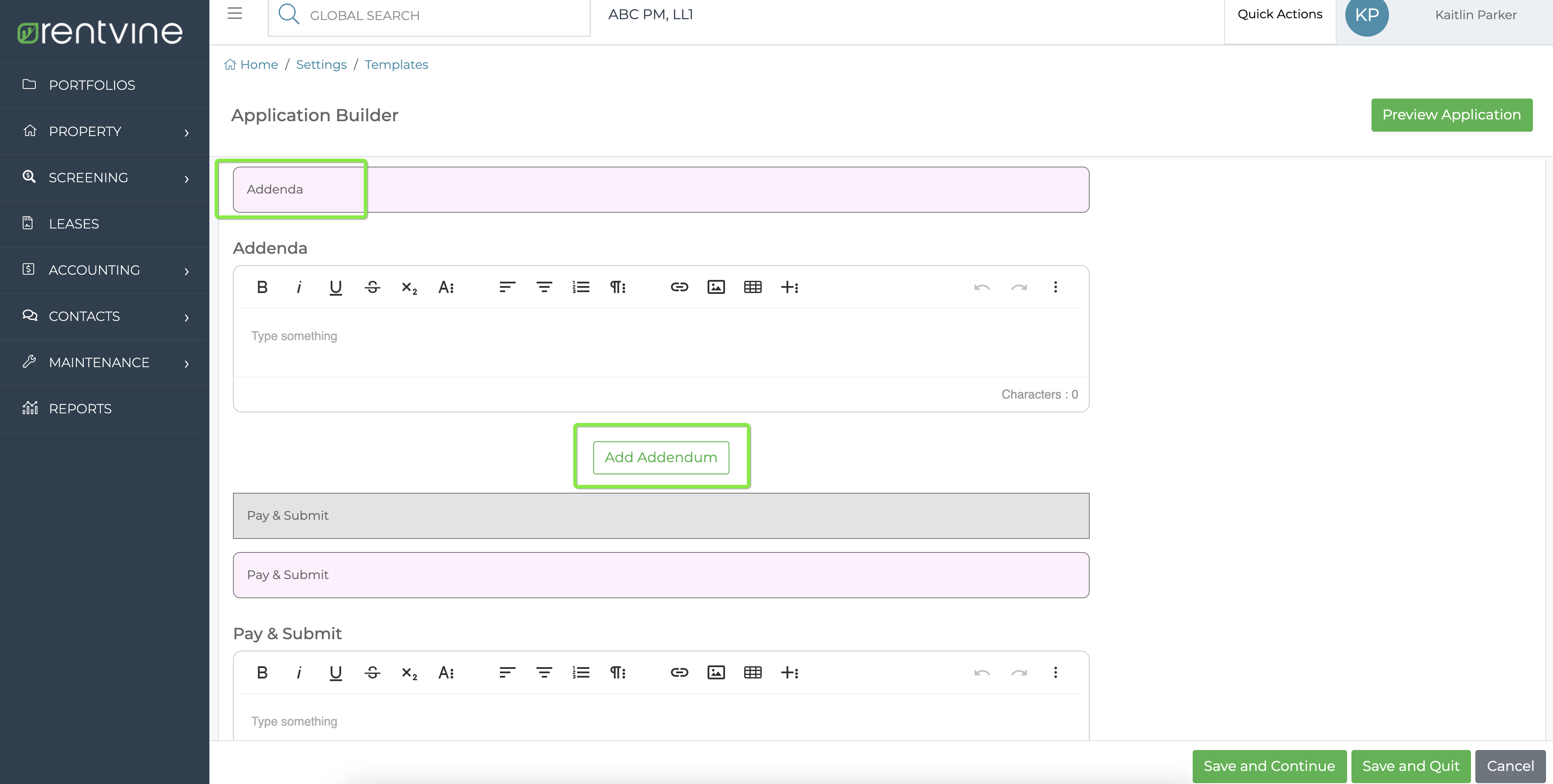 Select an Addendum Template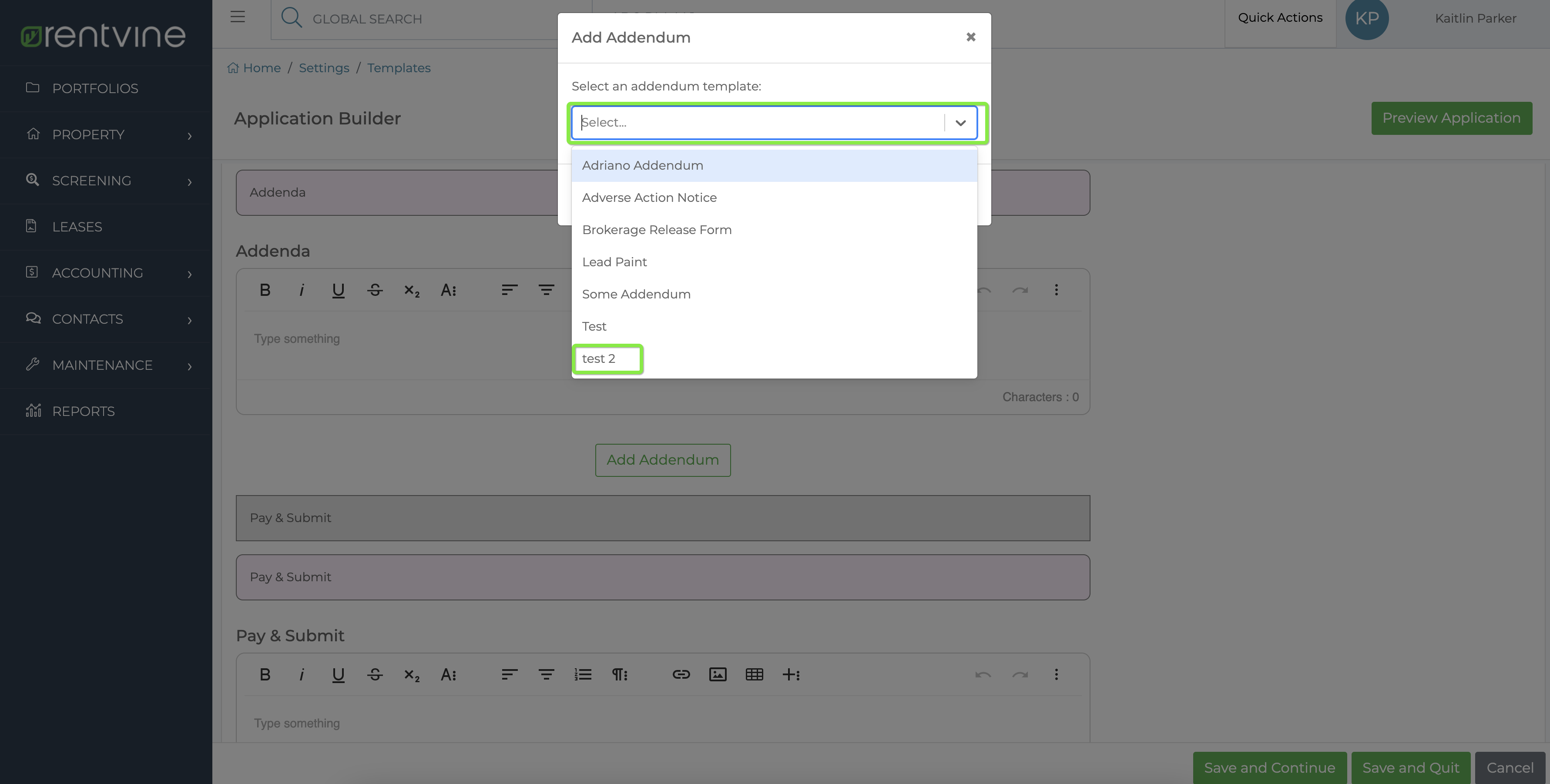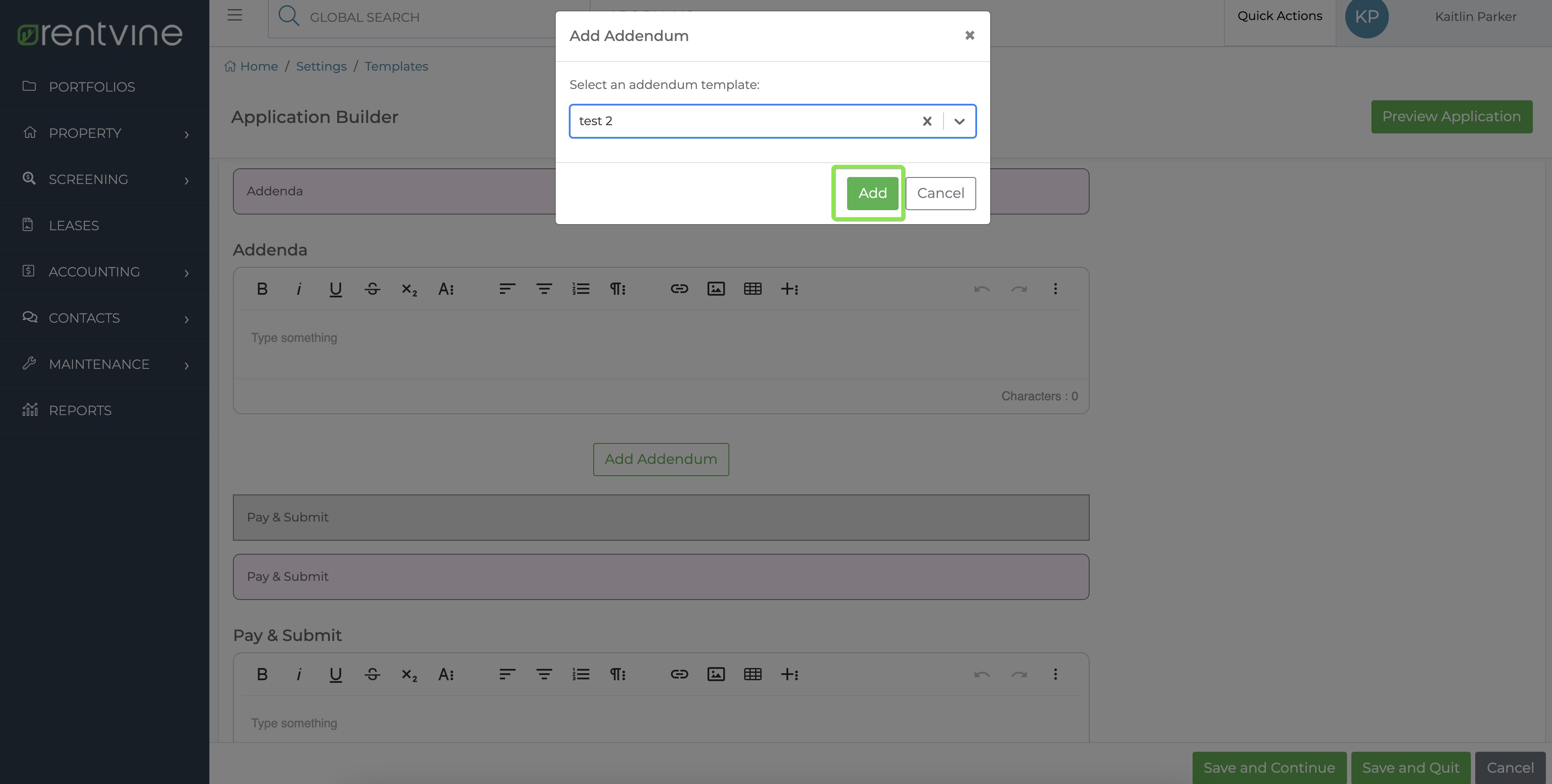 The Addendum Template will populate
You can Click the Three Line icon to reorder the Addenda
Click Trash Can icon to delete the Addendum Template from your Application Template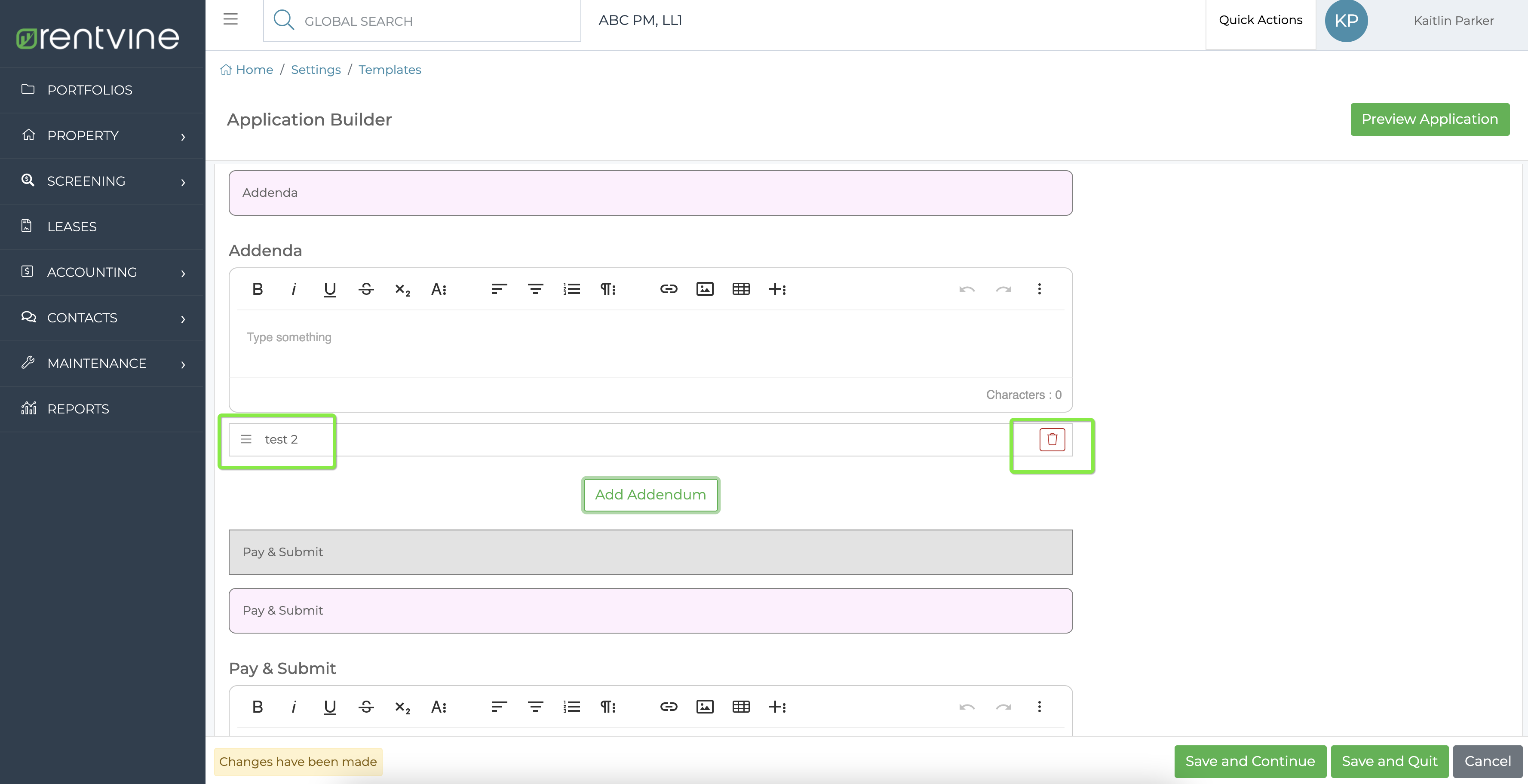 Once you are complete with making changes you will Click Save and Quit this will take you back to the Application Templates page.
If you would like to save your work and continue making edits to your application you will select Save and Continue.