This article will show you how the owner can update their bank account via the owner portal. They can update their account and routing numbers here.
When an owner is on their portal they have the option to change their bank account info where their distributions will be sent. This is a view of the owners portal. If they select Payments from the left navigation menu and then select Edit this will pull up the screen to edit your account and routing number.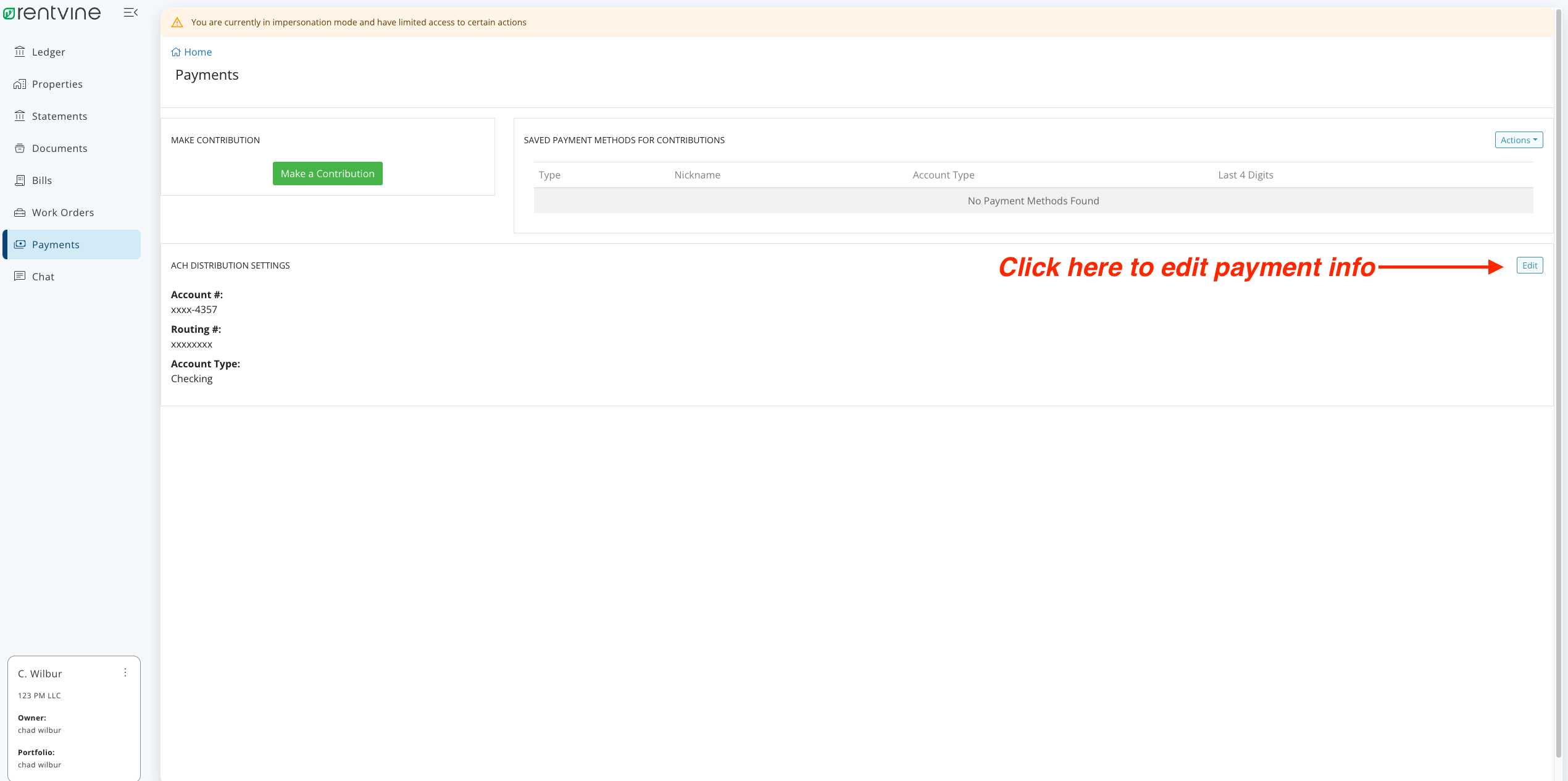 This is where they will change their info and then select SAVE once completed.