The article will explain the difference between these chat tabs and how to use both of them
The Chat Tab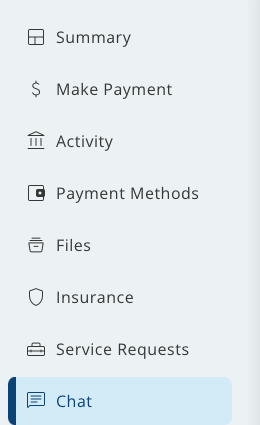 The main line of communication in the portal is through the chat tab. This chat should not be used to talk about specific service requests. In here you will be able to communicate with your property manager. In here you will be able to search for messages, view previous chat messages with the scrollable field, send new messages, and upload files straight to your property manager. The chat here is just through the portal and the only way to reply is through this tab. You will get notified when you receive a new chat message.


---
The Chat within a Service Request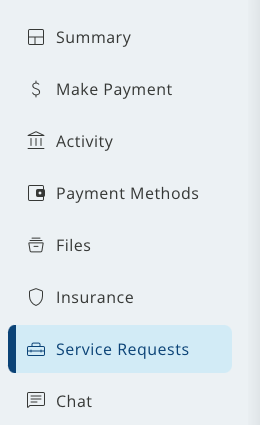 The service request tab has a chat message functionality within it. Once a service request is created you are able to click on it and go to a chat within the service request. Once in the chat tab you can send messages to the vendor, property manager, or other residents.
This service request chat should only be used with issues or concerns pertaining to this specific service request. It is not intended for chats about the lease or anything else. Please use the chat tab to talk about these things.